A complete platform for video producers to create, manage, market, and sell videos. You can use Uscreen to create your own video streaming platform as well as an OTT platform with your own branding while Uscreen manages everything in the background.
First things first, Uscreen is nothing like YouTube. Unlike platforms like YouTube, Uscreen won't make you rely on ad-based video content monetization.
VideoVideoOne of the most interesting things about Uscreen is that it allows you to sell your videos from your website. This is done via a subscription-based model or a pay-per-view model.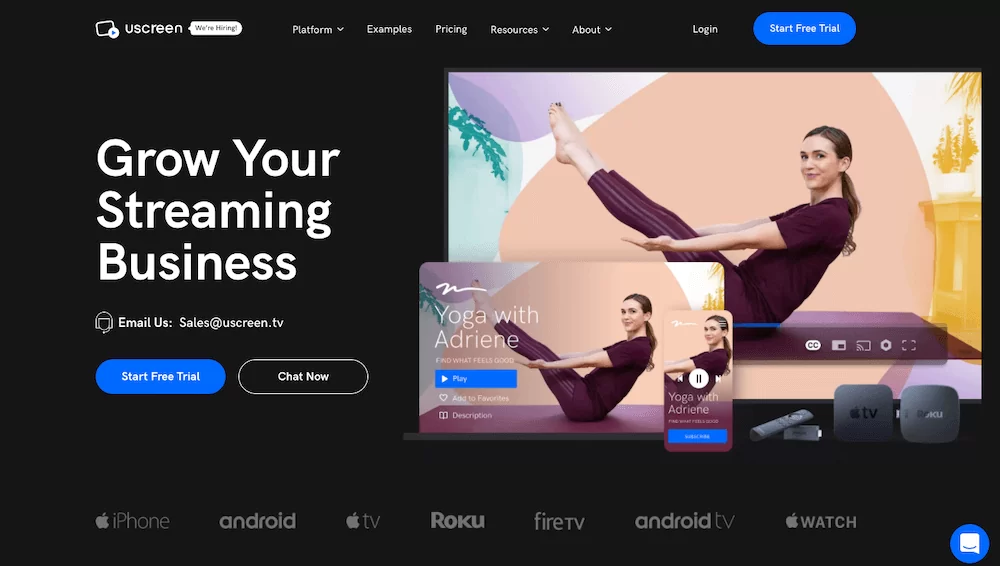 Unlike any other platform, Uscreen is not a course-based typical online video course platform. The platform gives you the power and flexibility to monetize your videos easily. You can either sell your videos individually or group them together into playlists and chapters.
Similar to other online video streaming and content-based platforms, such as Sqadia.com, you can create and see your video lessons quite easily with Uscreen. You can create videos and video playlists in the entertainment category as well.
In case you don't want to create video lessons with Uscreen, the platform allows you to create and publish videos in other niches. The platform works well with entertainment-based content.
As of now, creators and video producers from different industries, such as Yoga instructors, Spiritual artists, entertainers, and so forth are using Uscreen for building their complete VOD business in a cost-effective and effortless manner.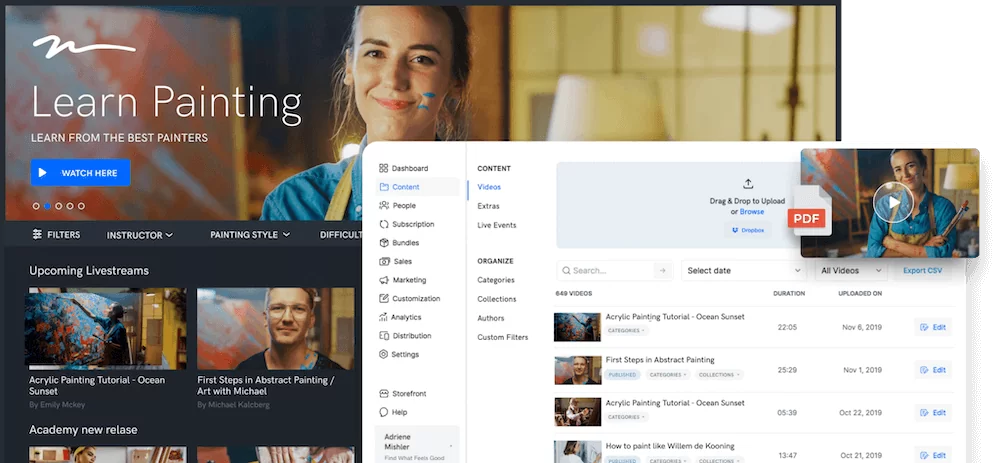 Another amazing feature that makes Uscreen unique is the powerful content management system. It allows users from across the globe to create and explore video content from all around the world.
Video creators and developers from all around the world can build video catalogs easily with Uscreen. Delivering and distributing content using Uscreen is very easy. The platform empowers you to create beautiful and monetization driven websites easily.
One of the major things you need to keep in mind while using Uscreen is that the developers have not designed it for selling and monetizing online courses. Another major setback with Uscreen is that it is priced very high as compared to its top alternatives.