It is highly recommended to build an email list right from the start, even if the traffic is not impressive. It is a good recommendation because the money of a blog usually resides in this email list.
If you don't have a plugin to build an email list on your website, you need to get started with it now!
There are many lead generation plugins available on WordPress, and Thrive Leads is one of the most popular options. Thrive Leads is an all-in-one email list building plugin designed for WordPress.
It not only helps you in collecting the email addresses in a non-technical way but also offers plenty of features to pursue the website visitors to enter their details.
Thrive Leads is a modern email building list plugin that is designed by keeping conversion tactics in mind. Therefore, it is much more than a simple lead generation plugin for WordPress. This is also the USP of the plugin too.
Users have also seen a 238% increase in their conversion rate after using Thrive Leads. Let us now explore how Thrive Leads can help you generate more leads by helping you build an email list that you can rely on.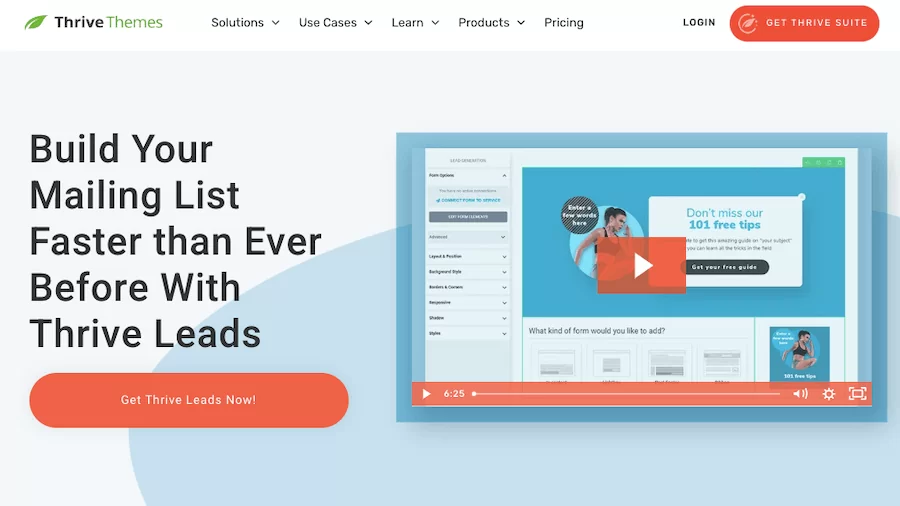 What Are Leads? How Thrive Leads Can Help?
Before we go ahead with the Thrive Leads Review and have a look at the product in detail, let's understand what are leads and why they are important for your business.
If you are just blogging as a hobby and don't wish to make any revenue from your blog, the leads are not that important. However, if you are a professional blogger and wish to make money through your blog or you are a marketer, the leads become very important.
Also, for the product and service-based business, generating leads and managing them are the most important factors that can determine the overall revenue of the business.