Telegram is a cloud-based mobile and desktop messaging app that you can use for messaging as well as making voice or video calls.
Telegram is particularly popular among users to create groups and have private discussions within a closed group. The app has grown over the years and has become like a social app that is preferred by many users over top popular social apps.
You can use Telegram for sending text messages, making voice and video calls. Also, it gives you the option to share photos, files, videos, etc.
Create Groups
Groups are a very important part of Telegram. It gives you the option to create groups with up to 20,000 members making it a great solution for any social group or business to manage regular communication.
Other than sharing messages and text content, it offers you a group video calling option.
Use Telegram for Courses & Tutorials
If you are offering any course or tutorial, you can use Telegram to create a private group for your members and share a daily update.
Another advantage is that you can tutorial by sharing your screen so that it becomes easier for your members to understand your content better.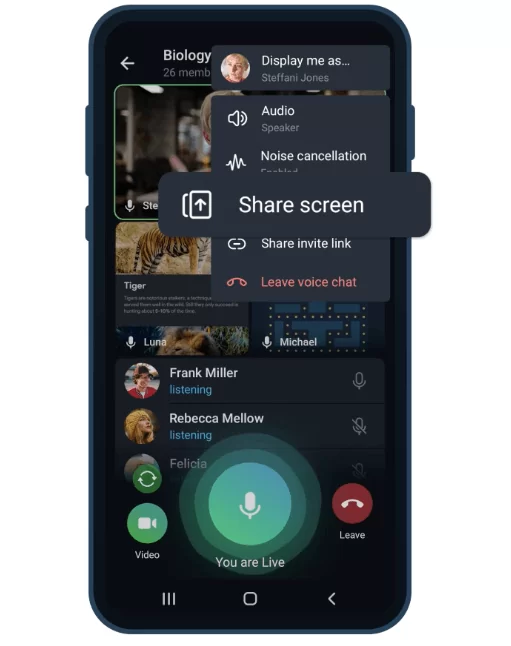 As it supports tabs and desktops, it becomes even easier for the members to consume your content better through any of their preferred devices.
Live Stream With Telegram
Not only messaging or calls, but you can also use Telegram to live stream any event, class to engage your audience.