Surfer SEO is a content optimization platform that helps you in creating excellent content. Surfer SEO is helpful in ranking the content with the power of artificial intelligence.
You can use the power of Surferseo optimization to ensure that your content ranks on the first page of Google within AI-based recommendations after analyzing the top-ranking pages. From the content plan to ranking the content, Surfer SEO helps in every step of the content creation process.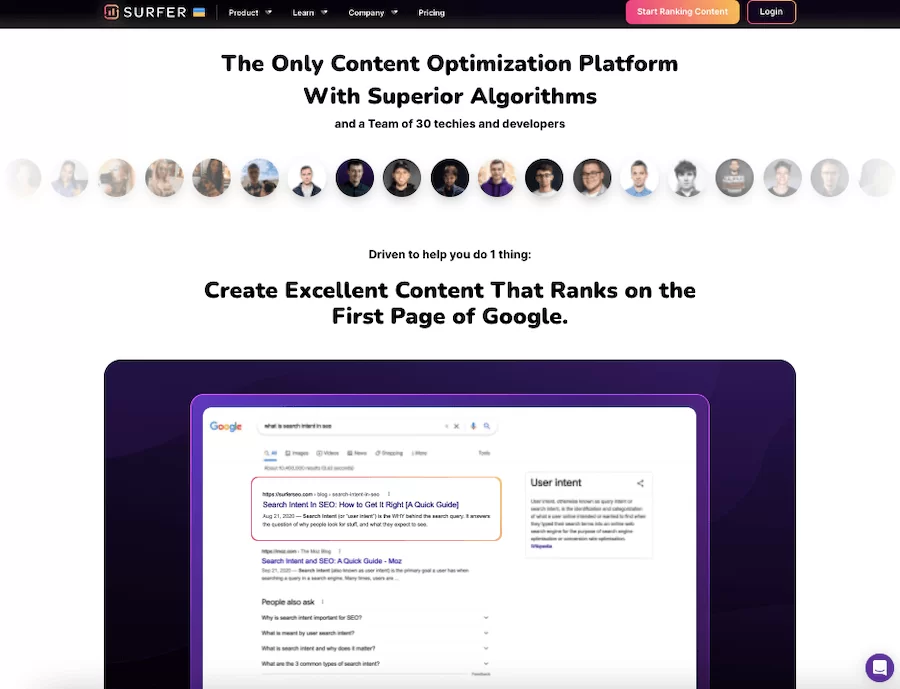 SERP Analyzer Surfer SEO
The SERP analyzer of Surfer SEO discovers the optimal keywords density and compares your page to the competitors' pages to help you prioritize your tasks for optimization of your content.
With Surfer SEO, you can ditch the manual analysis involved in SEO for optimizing the content. It is because the SERP analyzer provides you with information about the current trends of your keyword based on the analysis of 50 pages and taking into account more than 500 factors. You can also use it to find linking opportunities and create an action plan for the same.
An SEO expert knows that what works in one location may not work in another location, and therefore, it is vital to consider the geographic factor. Surfer SEO understands this, and therefore their database work with different countries and languages.
In short, it does not matter the language in which you are running your website for ranking your website with the help of Surfer SEO.
The SERP Analyzer of Surfer SEO can offer a number of important data for your content such as