When it comes to live streaming videos, StreamYard is a big name in the industry and offers amazing features that will help you bring your live videos in front of the world.
You can use StreamYard to live stream your videos to multiple platforms like Facebook, YouTube, LinkedIn, Periscope, Twitch, and custom RTMP outputs. So, it is a single solution for all these popular platforms.
If you are an entrepreneur or a YouTuber and interview other professionals regularly StreamYard can be of great help. You can invite up to 10 people on board at a time and do live interviews.
So, you can use these features for a small webinar or live demo of your product, a simple and quick solution to get things done.
StreamYard is recommended by some of the top video producers and entrepreneurs.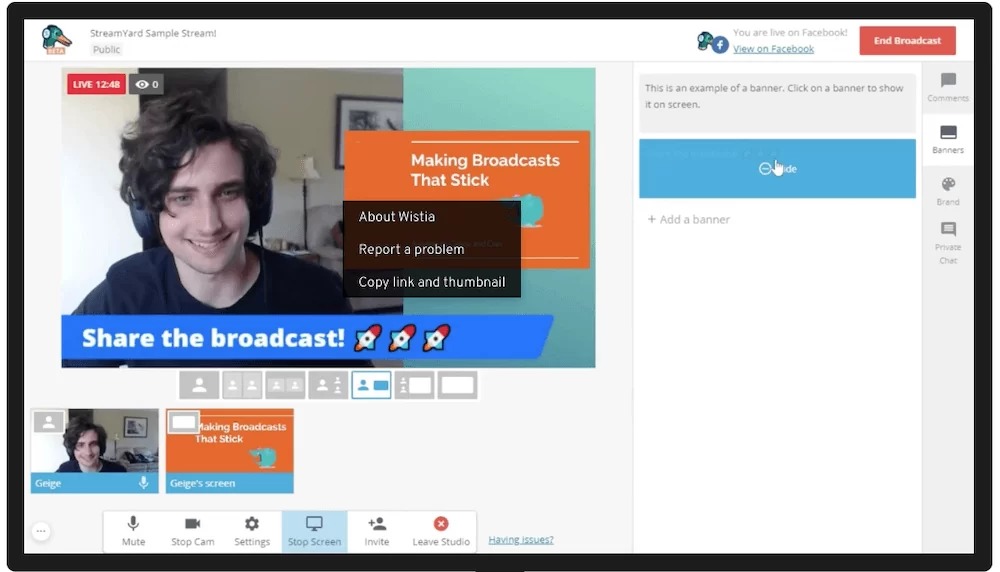 StreamYard Multistream to All Channels
StreamYard is a powerful live streaming studio in your browser. Multistream to all channels and take full control of your live streams.
With StreamYard you can: – Go live in minutes with professional tools and no hassle- Bring guests into your broadcast with one click- Engage with your audience live through the chat window- Stream to all your favorite platforms (YouTube, Facebook Live, LinkedIn Live, and more)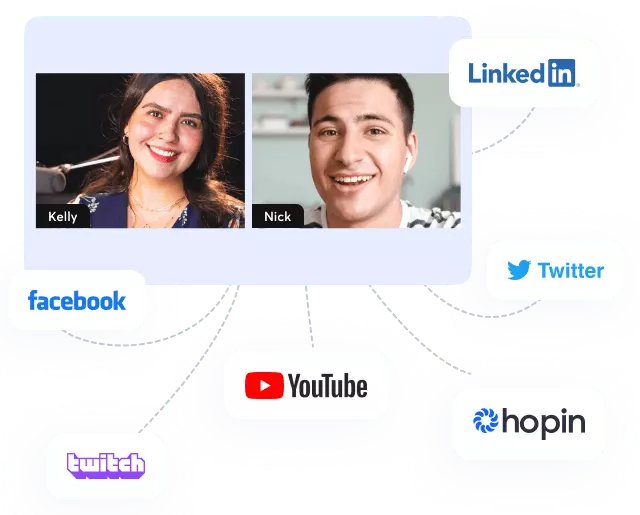 So, you can use StreamYard to live stream to multiple platforms at the same time. You can even send your live stream to a custom RTMP destination.