If you are looking for software to make your email conversations better and more user-friendly, Spike is a very handy tool that will remove clutter and convert the email conversation into a chat format that is easy to read. 
It makes reading emails easier, saves time and brings in the best feature of both email and chatting in one place. Let us know how exactly Spike works. 
First thing first, it successfully brings all the workflow to your inbox. You can connect it with all of your email accounts. Once you connect an email account with Spike, it begins to work.
It starts by converting your cluttered and boring emails into chat-like messages. Therefore, even though it is an email you are reading, it won't look like an email.
The platform supports the following three conversation modes:
People Mode: Organizes email by contacts
Inbox Mode: Mimics traditional email organisation
Subject Mode: Separates the thread by subject line
Spike's priority feature also helps you check the emails that are actually crucial to you.
Furthermore, it makes conversation easier by removing all the repeating headers, signatures, and formalities. This makes it easy to keep a flow in the conversation.
However, at the time, the user has the freedom to expand the message to read the email traditionally. 
Also, it allows you to keep a tab on when your email was received and read even when the other user is not using Spike. Therefore, Spike removes the barrier of having an account on the platform.
You can also use it to manage your schedule without leaving the inbox. You can even respond to the events from the platform itself.
It also supports group chat integration, making it easier to communicate a piece of information with the entire group.
All the note-taking features help you take notes right from your inbox. You can further share this note with someone not even using the Spike platform. 
Now that we know the essential functions of Spike, let us thoroughly analyse all its features.
How Can Spike Help?
Listed below are the features that Spike offers explained in detail. Let's get started. 
Conversational Email
The first job that Spike does is that it makes the email conversational by removing all the formalities like repeated subject lines, headers and subjects. With this elimination, the user gets a clear view of the conversation in the email.
Also, removing such formalities ensures you are talking to a human, not a robot. In short, it is extremely helpful in managing the workflow.
The platform supports the following email services:
Gmail
Outlook
Yahoo
Hotmail
iCloud
Office/Outlook 365
IONOS mail
GoDaddy email
Exchange
AOL
All IMAP mail accounts
You can start using Spike today if you have any of these email accounts.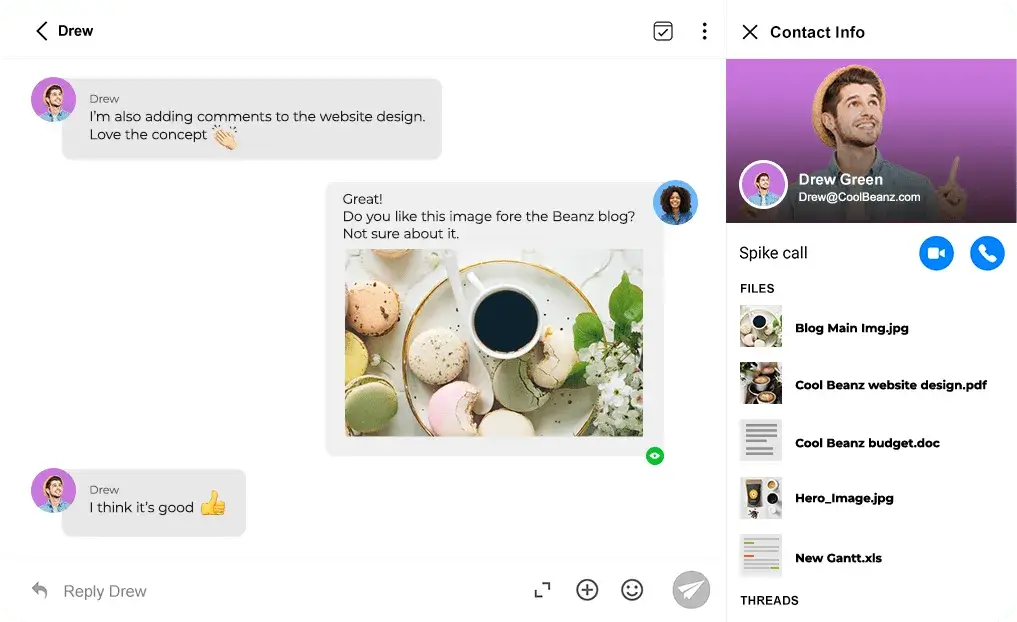 Smart Inbox 
With Spike, you can enjoy the benefits of having a smarter inbox. The question is, what actually makes an inbox smart?
Well, it prioritizes the email. Therefore, the user can have a look at the high-priority emails first. It moves the low-priority emails to the side, and the user can take care of them later. 
This feature is convenient for someone who receives hundreds of emails daily.
Dynamic Note App 
As discussed above, Spike also allows users to take notes in their inboxes. However, the note-taking feature offers a lot more than a simple note-taking space.
For instance, you can use this feature to create and edit notes and share your notes and collaborate with other team members. You can carry on all these tasks without leaving the inbox.
It also offers the chat feature, which paves the way to work smarter while working together.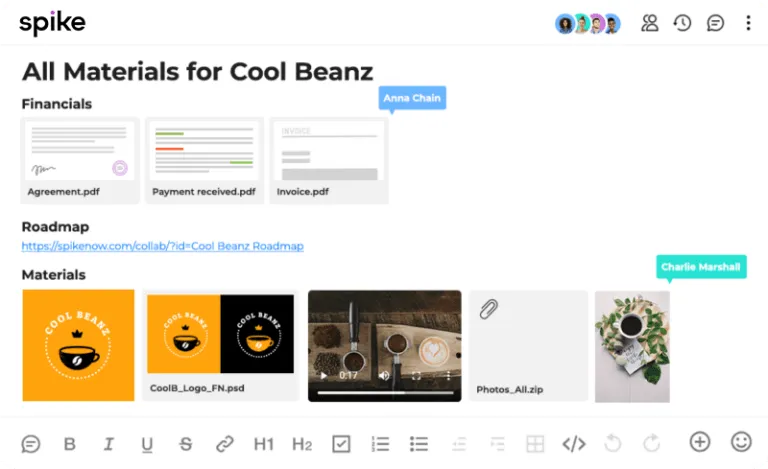 Planning and Tracking 
If you are using Spike to manage your work, it is obvious that you will have a task list for sure. You can use Spike to plan and then create a task list. Further, you can keep track of all the tasks too.
Whenever a task is completed, the user receives an instant notification. This feature is beneficial while working with a team.
To ensure that you keep a tab of the progress of the work correctly, the following information appears at the top of the inbox:
The to-do list of the platform also comes with a reminder that you can use for prioritizing. 
Group Chat
Spike supports group chat. The user can use a group chat to manage:
With Spike, there is absolutely no need to download any other communication tool. Anyone with an email account can join the group conversation, even if they do not use Spike.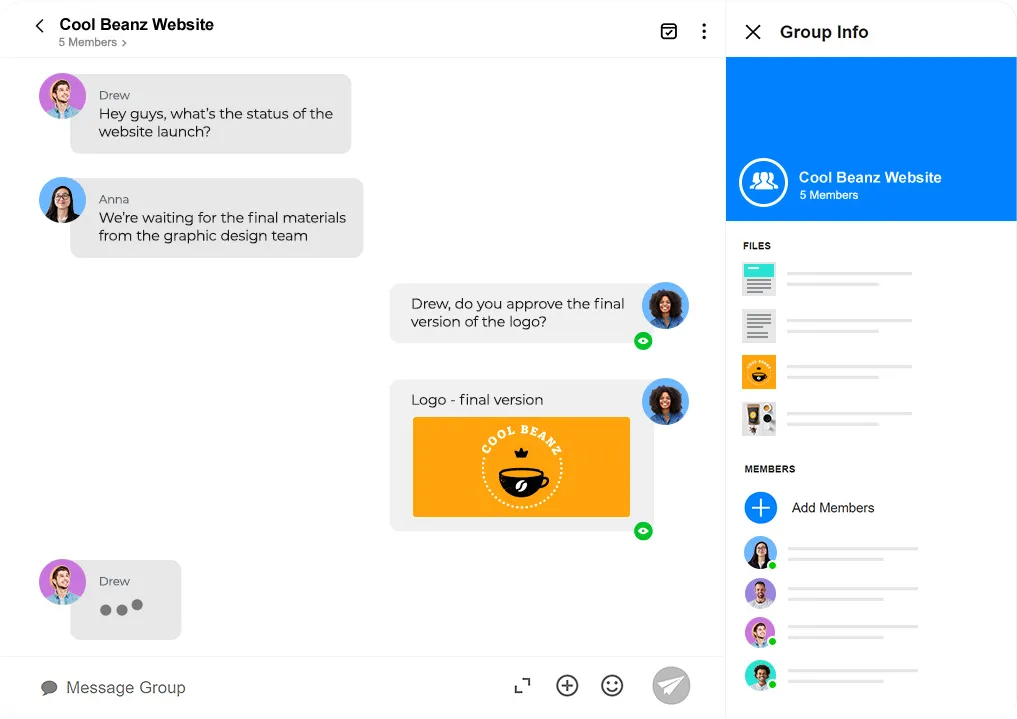 Other helpful features of Spike are video meetings, super search, voice management, calendar, and file management.