Signal is known as one of the highly secured messaging platforms. You can use the app to communicate with your contacts privately. It comes with end-to-end encryption to make sure that your messages are secured.
Many well-known personalities openly expressed why they prefer Signal over other instant communication apps because of the privacy that Signal offers.
Here are some of the testimonials.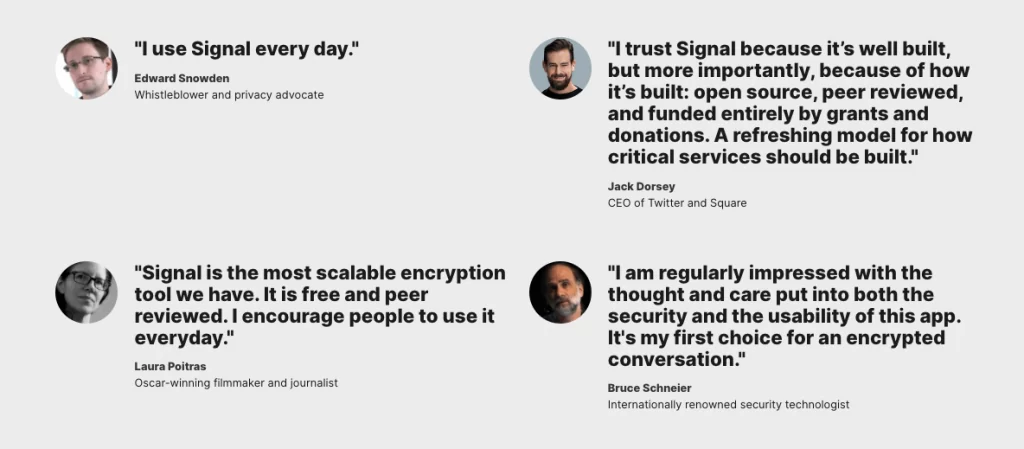 Free to use
Signal is a platform that is managed by donations and it is completely free for the users. There will be no ads or no hidden costs to the users.
Signal stores your communication data on your phone in encrypted form, only your phone number will be sorted on the Signal server.
Communicate Freely
With Signal, you can communicate freely and send messages to your contacts. You can make voice and video calls.
You can also hare photos, videos, files, gifs, and other files using the app securely.
It gives you the option to create a group and communicate with multiple users at a time. Along with personal use, Signal is a very handy and secure app for businesses to communicate with teams and share business data.