MemberPress is a popular WordPress plugin that allows you to create and manage membership sites. It is packed with features that will enable you to control who has access to your content and how they access it.
For example, it was challenging to keep track of which content was restricted to paid members only, but with MemberPress, you can easily do that.
This powerful plugin also allows you to sell access to your content in subscription packages and even offer discounts and coupons to encourage sign-ups. Plus, it integrates with a host of payment processors so that you can accept payments from anywhere in the world.
So, if you're looking for a membership plugin for WordPress, then this MemberPress review is for you.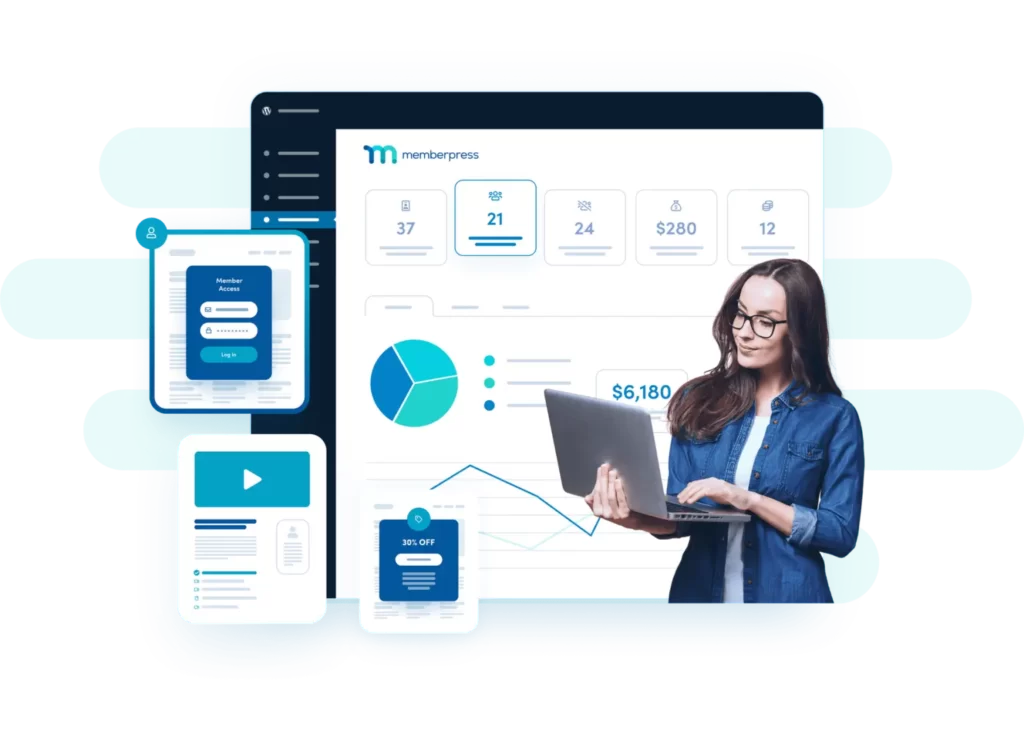 How MemberPress Plugin Can Help?
Some of the key features of the MemberPress plugin that make it the best membership plugin for WordPress are:
It's quick to set up
With MemberPress, your membership site will be up and running in no time. Just install the plugin, and you're ready to go.
MemberPress plugin comes with a drag-and-drop builder that makes it easy to create membership packages and subscription plans. So even if you're not a tech-savvy person, you can still use this plugin without any problems.
Whether you are into running a quality newsletter or a comprehensive online course, this membership plugin can be used for all kinds of sites.