Google Cloud CDN provides the website with a single global IP address through anycast architecture. A single global IP address ensures consistent performance of the website along with easy management. It also has a global distribution with anycast IP.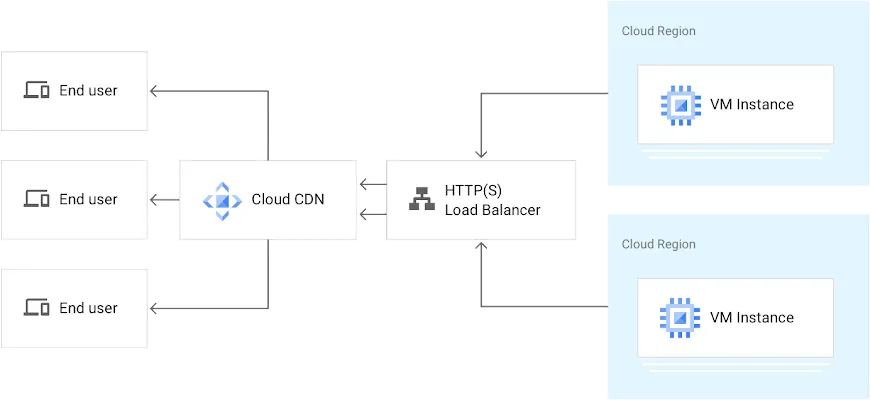 Benefits of Google Cloud CDN
It supports multi-cloud and hybrid architecture that enables the customers to deliver content host on-premises. Google Cloud CDN also supports edge caching infrastructure that is distributed evenly.
Google Cloud CDN optimizes the website by supporting modern protocols like HTTP/2 and QUIC which were originally developed at Google. This ensures improvement in the website performance, particularly for smartphone users.
Google Cloud CDN is integrated with Cloud Logging and Cloud Monitoring and this integration makes it possible for the users to lay their hands on detailed latency metrics and raw HTTP request logs increasing the visibility of the data. The data can further be analyzed by exporting it to other services.
It provides the users with TLS (SSL) certificate for free of cost and this altogether eliminates the need to either acquire or renew an SSL certification. The user, of course, has the option of bringing their own certificates too.
The signed cookies and URLs of Google Cloud CDN ensure that the responses are served from its globally distributed caches.
Large coverage
Worldwide POPs
Easy to use with an intuitive interface
Strong security features
Reliable brand
Easy integration with other Google services