Be.Live is designed and developed for all kinds of video producers across the globe. The platform is packed with features like video customization, company logo addition, video graphics addition, animated text integration, and so forth.
Similar to some of the best video streamers, you can also change and customize your live video background using Be.Live. The best part is that you can do that at any point in your live video or streaming.
The platform is designed to enhance users' engagement and attract new leads in real-time. Using Be.Live, you can turn your viewers into active participants by adding their comments to the live screen.
You can make use of the lower third text to showcase a subject during a live video and do the same for asking questions in a live video using Be.Live. The application also allows you to share your device's screen and images with your viewers easily.
Using Be.Live, you can share preloaded videos to display your latest work or upcoming products. To help you grow your live streaming viewers' community, Be.Live is packed with a lot of other simplified features.
Another interesting feature of Be.Live is its interview-style talk show feature. The platform allows you to add up to 4 different guests from around the world right on your live streaming screen. This is quite a unique feature that is hard to find in many of its alternatives.
All you need to do for hosting a talk-show online is to share your guest link with your guests. That's it! You can go live in minutes from anywhere, anytime using Be.Live.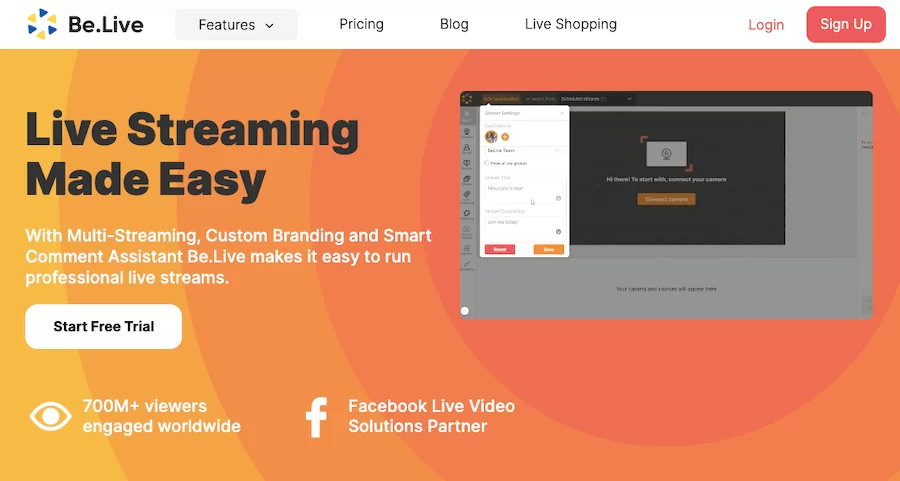 Courses and Lessons
Be.Live and its features are amazingly feasible for educational purposes. For the ones looking for an easy-to-use and powerful online course development and coaching tool, Be.Live is all you need right now.
Customization
A core feature of Be.Live is that it empowers you with pro-level customization options while hosting live steam. You can add your brand logo, colors, custom graphics, texts, layouts, and other added features to your videos for higher engagement.
In video Purchase
If you are managing an eCommerce business, you can take advantage of video streaming by offering Add to Cart option in video. So, you can start live shopping streaming and make it quick and simple for users to quickly buy the product.
This will help you to increase the overall sales during special events.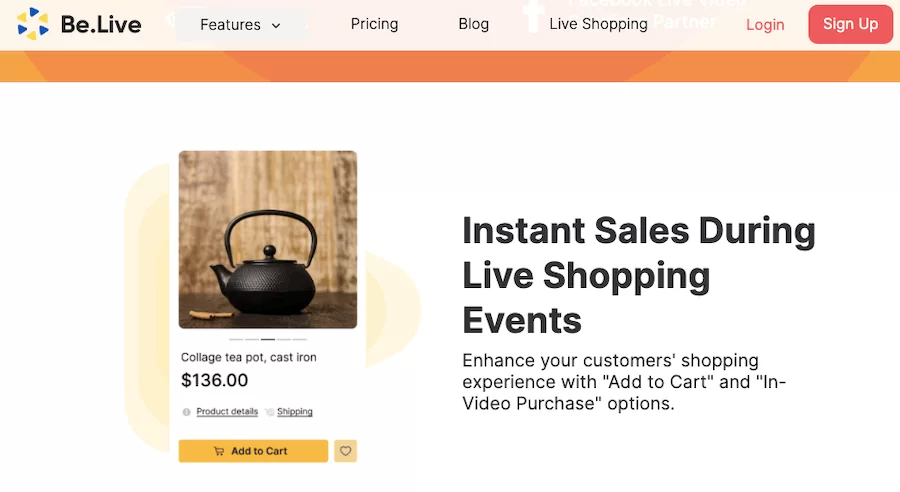 Quick and Easy Setup
You just need an active internet connection and a laptop to stream your live video, content, images, and other stuff. Be.Live is very easy to get along with and people with no prior technical knowledge and expertise can leverage its benefits very easily.