Elementor Pro (Black Friday) discount deal to get the most popular website builder for WordPress at a limited price for a limited time. With over 8 million active users Elementor is the most widely used website builder for WordPress.
You can create a completely custom design for your site without writing a single line of code with Elementor. This front-end drag and drop builder is user-friendly and offers all the features and options to help you create a very professional-looking design for your business.
From the header of your site to the footer, you can customize every section of your site. And to make things easier for you, Elementor comes with a large collection of ready-to-use templates that you can use.
You get a number of page templates, header templates, footer templates so that you can select any of them and make your site ready in a couple of hours with a complete custom design.
Elementor Black Friday Discount Deal
Black Friday is the best time to buy your favorite software and other products. Here's your chance to get the premium version of the most popular website builder for an amazing discount this Black Friday.
As Elementor comes with a yearly membership, it is the best time to get the product for the entire year at a limited price. And you can update it during the next Black Friday season.
Elementor Editing Interface & Ready Templates
Elementor is a great option for newbie users as well as pro users. Many big businesses are using the Elementor website builder to create their website because it makes things quicker and cost-effective.
What you can achieve with the Elementor plugin might cost thousands of dollars if you go for custom designing. Also, as the product is evolving with time and adding new features with changing design trends, it makes all the sense to use the Elementor website builder than create something from scratch with coding.
To start with, Elementor comes with a number of different design elements that you can use while creating your pages. You can drag and drop any element on your page and start editing it with a real-time live preview.
With the overall layout, typography, color, spacing, you will have complete control over each and every element of your site.
Also, as mentioned above the Elementor website builders offers ready-to-use templates for the overall website as well as each section separately. So, if you are a complete newbie and don't know how to use the builder yet, you can take advantage of the ready templates to create your website.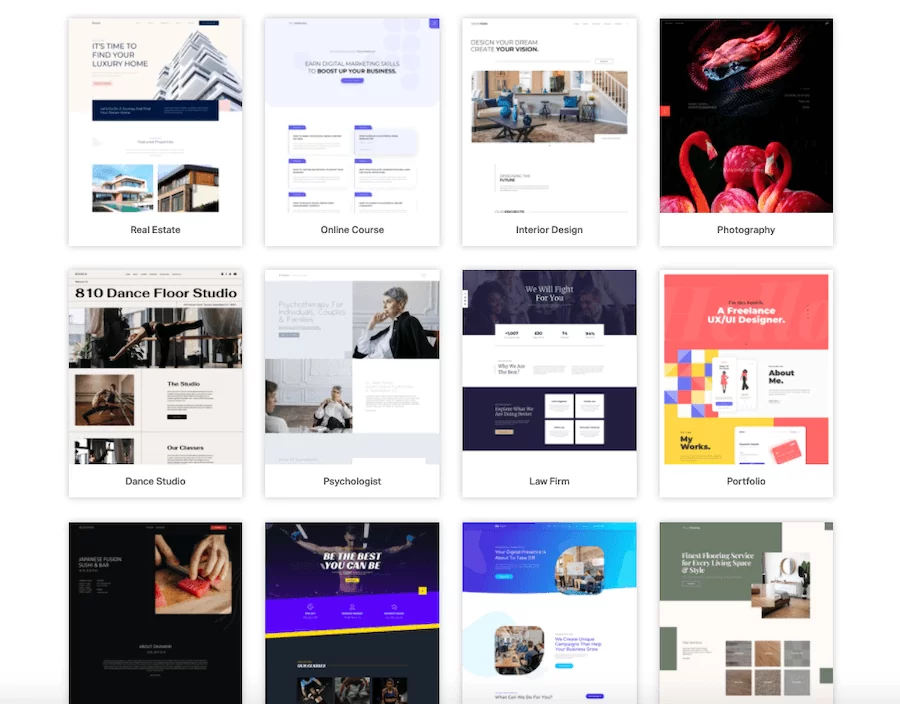 WooCommerce Builder
If you are planning to create your own online store with the WooCommerce plugin, you have all the features and options within Elementor to help you create a professional-looking completely custom online store.
There are a number of modules that are custom-created for WooCommerce stores. Here are a few of them that you see in the image below.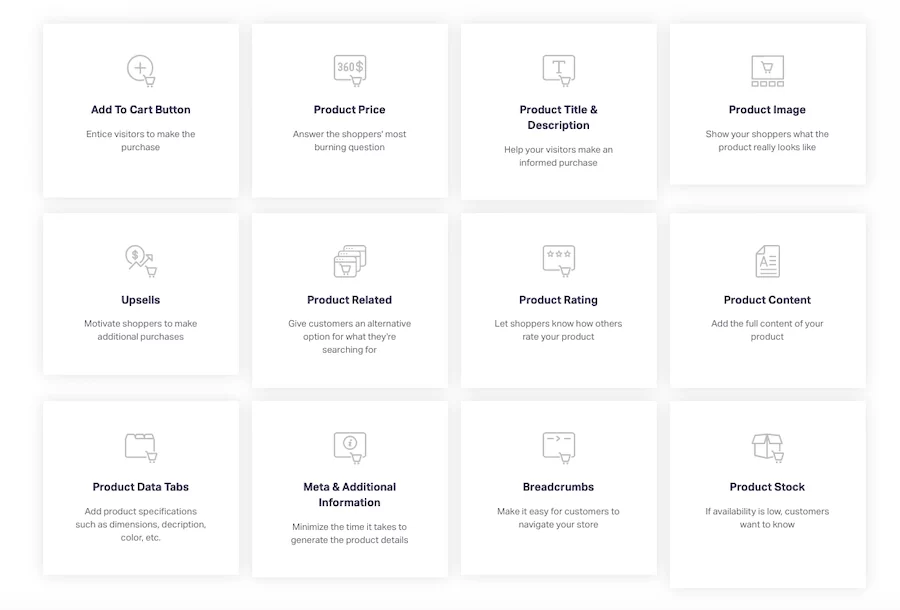 Design Email Opt-in Popups & Forms
Once you have Elementor pro, you don't need a separate email opt-in plugin because Elementor comes with a complete solution to help you create email opt-in popups and forms.
It comes with a number of ready-to-use forms and popup templates, you can select the most suitable template and create your form. Once the design is ready, you can link it to the email marketing service provider.
Create Landing Pages With Elementor
If you wish to promote any product or run a special offer, you can use Elementor to create a completely custom landing page design with high-converting call to action elements in it.
The page builder already offers a large collection of ready-to-use landing page designs that you can use to create your page. You can select the one that is close to your requirement and take it ahead with your customizations.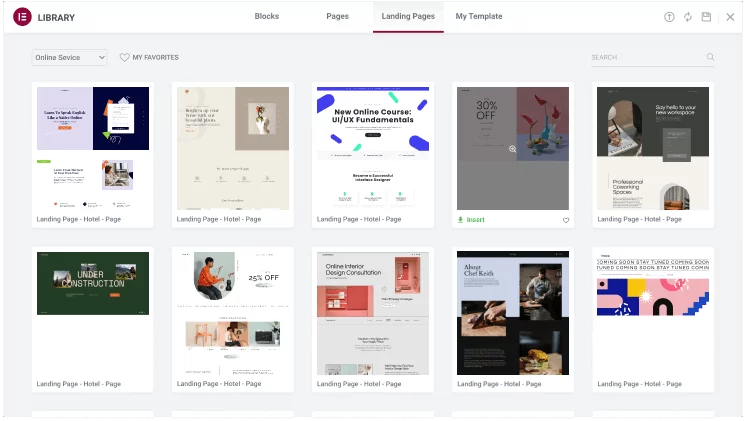 Avail Elementor Pro Discount
We publish the official Elementor Pro discount offers here in this article. So, if you are planning to buy this powerful website builder for your website don't forget to check this page for all available Elementor Pro discount offers and save some money.
Money Back Guarantee
Elementor offers you 30 days money-back guarantee in case you don't want to continue with the pro version of the plugin. You can still continue using the free version of the plugin to build your website.