BuzzFeed has become a prominent place in recent years for those looking for entertaining web content.
The site offers news and information with some intriguing features that you will want to share with others.
There are many websites that have popped up over the years that are similar to what BuzzFeed is like, but not all of these places are alike.
You'll have to look well to see what you can find when getting on BuzzFeed and handling unique content here.
Each of these places provides you with different content styles, but you'll find how entertaining these places can be if you look well enough.
These are all non-traditional sites in that they provide entertaining ways for people to have fun and experience intriguing points.
You should review each of these places to get an idea of what you can have fun with when going online and checking stuff out where you are.
Top Buzzfeed Alternatives
BuzzFeed is one of the most popular viral content websites that has passed the test of time. The site has grown to be one of the preferred platforms to read engaging content around entertainment, quizzes, and various other topics.
If you are looking for more websites like BuzzFeed, we have listed the top alternatives in this article.
01

. Imgur

Well, Imgur is not exactly a BuzzFeed alternative. It is a platform to share viral engaging images from your personal image folder as well as from the web.

So, in a way, if you want to discover some engaging viral images; Imgur is the site you should visit. The site has been around for years and it is one of the most visited websites in the world.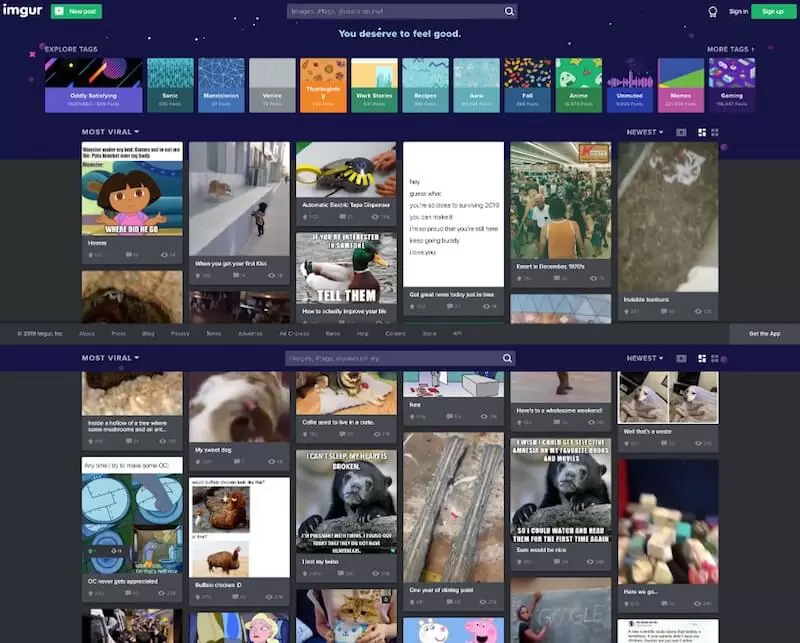 02

. Popsugar

You can start looking for stuff online by checking out Popsugar. This place focuses mainly on the world of entertainment. You'll find striking stories about all the hottest stars and many things of public interest.

The thorough arrangement of what Popsugar offers adds a fun way for people to check out what's online and to have more fun with what they might learn and explore.

The fun viral stories are particularly appealing for helping people to get a little closer to the stars that they love the most.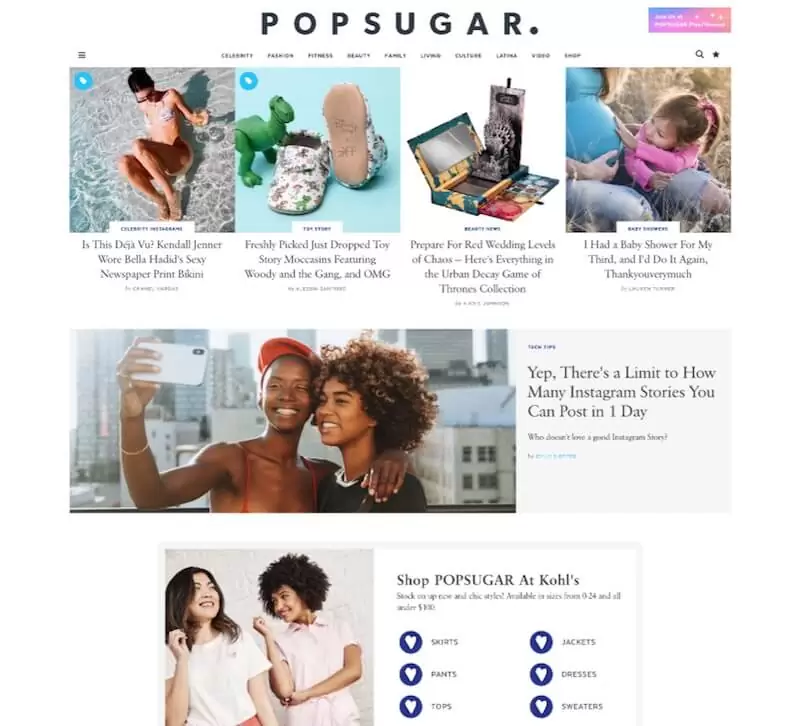 03

. Cracked

Cracked at one point was considered by many to be the cheap man's alternative to Mad Magazine. But today Cracked has evolved to offer fun articles about entertainment and culture.

The site also has interesting perspectives on different topics, including inventories highlighting many points of value to people who want to know unique things.

The lists that Cracked offers are very thoughtful and well figured out, thus giving you more things that you might be interested in exploring or learning right on your desktop.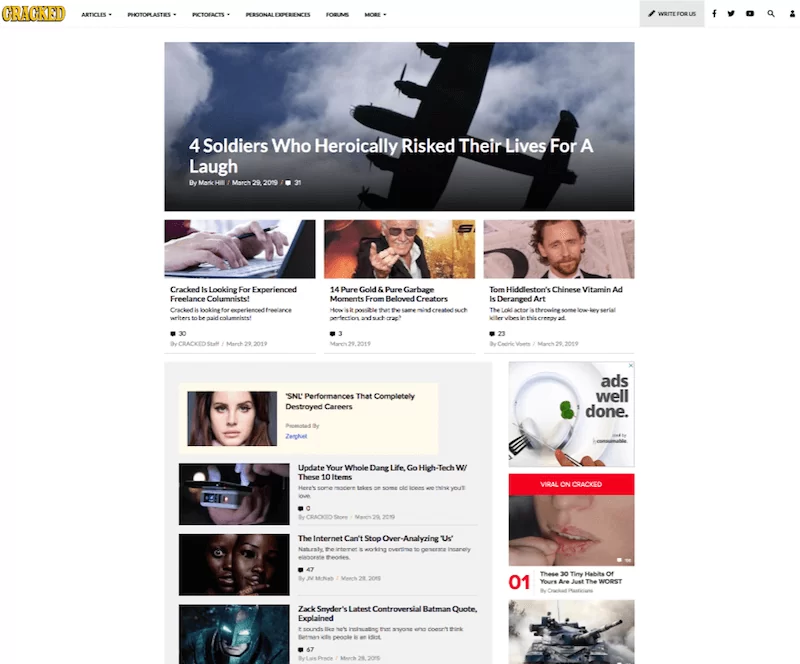 04

. Funny or Die

The Funny or Die website is known mainly for its video-based content. You can get various stories on the site highlighting the world of humor and culture.

Many of the videos lampoon some of the top stories of the day as well. The witty and unusual style of Funny or Die makes it a fun place for people to visit when looking for things to enjoy while online.

You might even find some big-name stars on the Funny or Die videos that you check out. The thorough layout of the site and the fun qualities the place has to offer should be noted if you want something very intriguing and entertaining to explore.
05

. Upworthy

The uplifting stories on Upworthy are amazing things to note. People will find stories on Upworthy about people making a difference, plus unique ways of how people are changing the lives of others.

The intriguing bits of content highlighted on Upworthy will add to the unique experience that you might be interested in.

One particular goal of Upworthy is to encourage people to make a positive difference in others and to encourage great changes.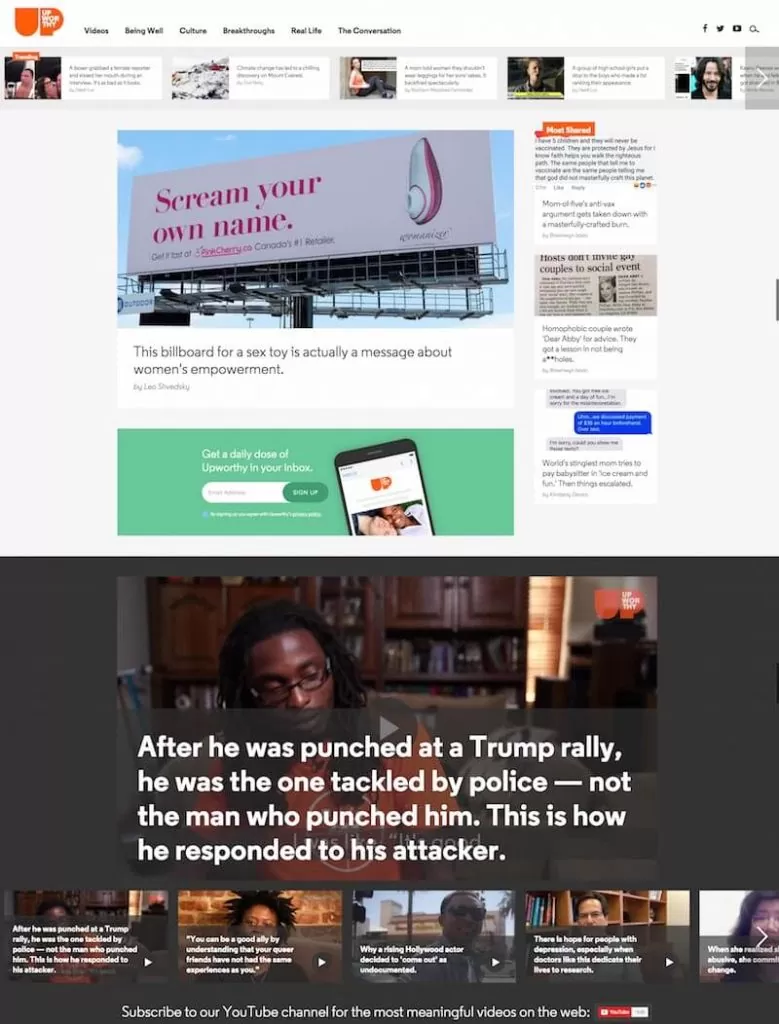 06

. College Humor

Don't let the name of College Humor fool you, because you don't necessarily have to hold a college degree or be a college student to figure out what the site offers.

Rather, you can peruse College Humor to see details on the fun things that are around online. You will enjoy the content on College Humor thanks to the detailed approach that the site offers for highlighting things of fun.

The videos offered also include many big stars and some witty situations that you will love to share with others.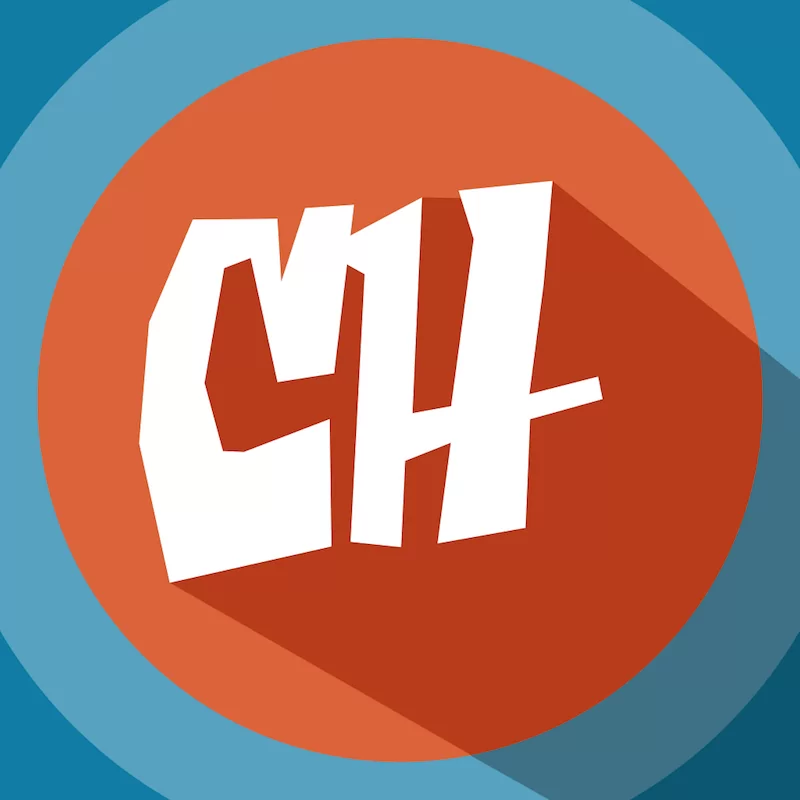 07

. BoredPanda

The entertaining features of BoredPanda include many stories of value to people. There are plenty of fun stories worth noting, but you'll also come across some interesting stories about true people.

The experiences you will come across on BoredPanda are diverse and highlight the intriguing world around you.

You might learn some interesting things when you look around BoredPanda and see what the site highlights and promotes.

BoredPanda is a good alternative to Buzzfeed that you visit and find some great content.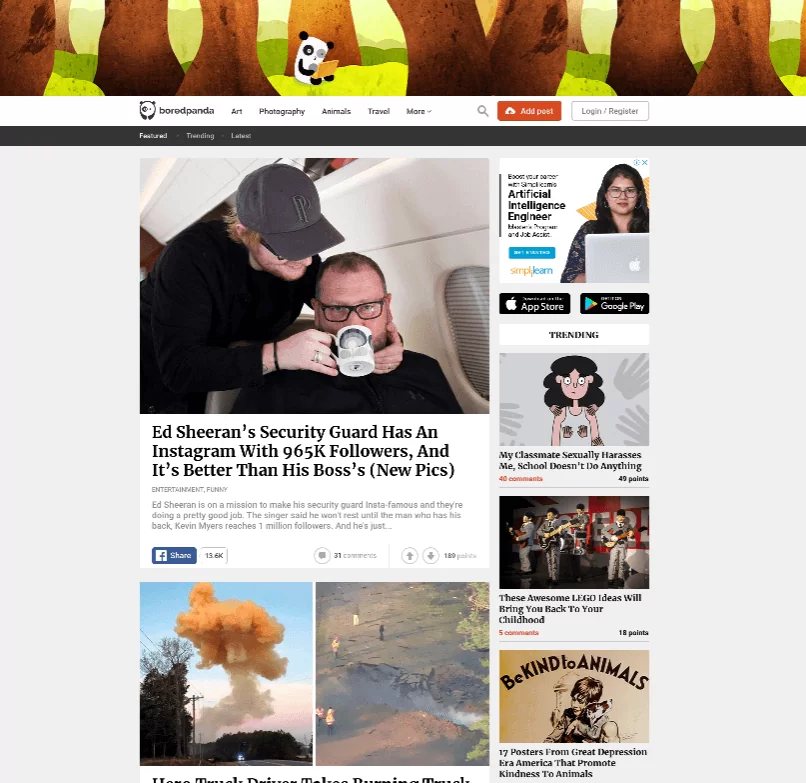 08

. Reddit

The thorough details you will notice through Reddit make it a popular place for you to visit when finding exciting bits of content.

Reddit provides a thorough layout that offers many subsections that focus on specific bits of content. You can use different readouts on Reddit to find interesting things you would love to share with others.

You should look at how well Reddit is designed when you're aiming to have some fun.

You also have the option to create a unique subsection on Reddit based on what you might be interested in sharing with others while online.

The thorough layout that Reddit provides will give you more ways to highlight things of value and have fun with sharing stuff with others you want to show things with.

If you need Reddit alternatives, here is a good list of some great sites.
09

. Digg

Digg has been around for a while now, but the site has only been recently adjusted and extended to come with more than just stories that people can post and upvote.

Digg also has extensive reads that highlight the worlds of technology, science, entertainment, and much more. The full details offered on Digg provide you with many ways to look at what is available to learn about.

The information and comprehensive links you will get to on Digg add to the quality of what you will notice as well.
10

. The Verge

The Verge was formed as an offshoot of Vox a few years back. The Verge concentrates on highlighting stories on science and entertainment above all else.

The complex details you will notice through The Verge add an interesting point. The new bits of data you will get off of The Verge should help you notice many ideal points that will be convenient and helpful for you to check out.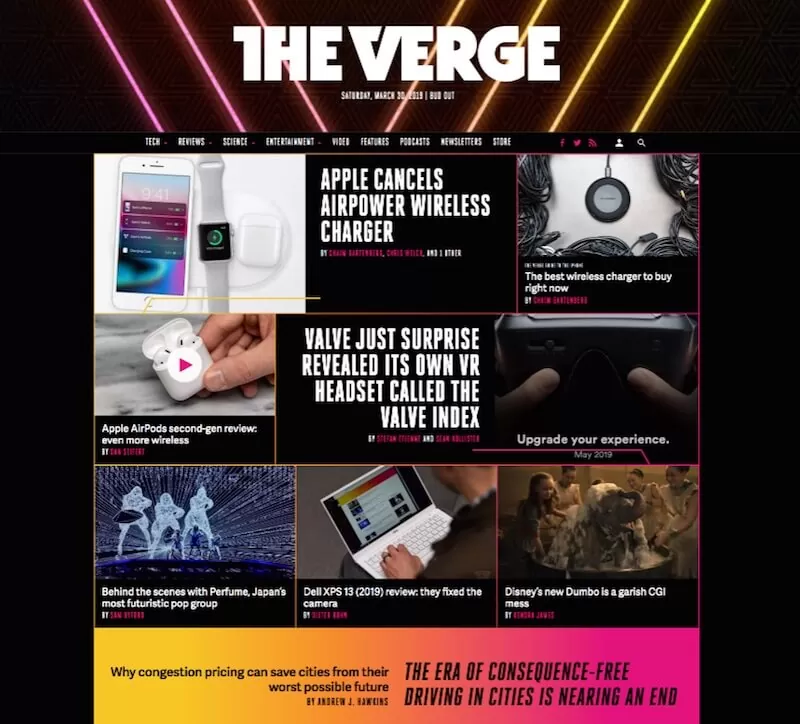 12

. Playbuzz

The interactive nature of Playbuzz makes it one of the top Buzzfeed alternatives, it provides you with a fun way to enjoy what's around. Playbuzz offers quizzes and other interactive bits of content.

What's particularly useful about Playbuzz is that the articles here are very thorough and add some extra ways to enjoy what's around.

You can also share the content on Playbuzz with other people and challenge them to see what they might answer when looking at what is on the site.

The interactive and fun layouts of what Playbuzz provides will give people some intriguing ways to have fun.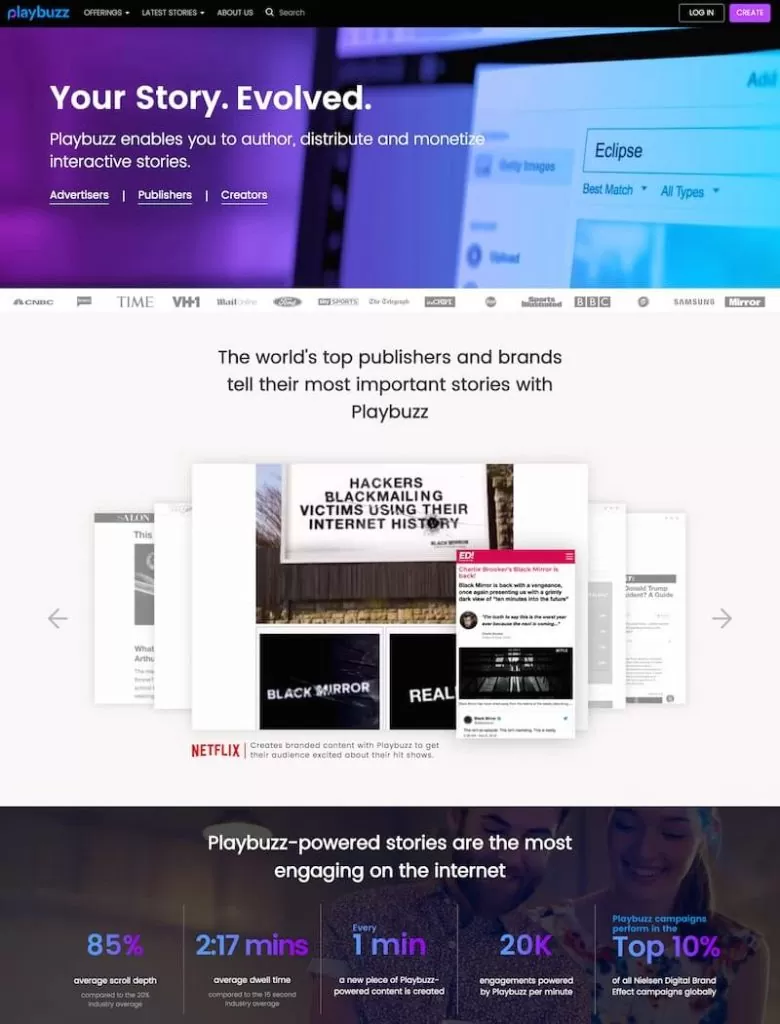 13

. TopBuzz
TopBuzz is a place that lets you share articles, GIFs, and videos with each other. The public details of what is offered here add a fun way for people to experience what's around.
But what makes TopBuzz popular is that the site highlights the things that are producing the most buzz for people to note.
The place can also work as a good source of income for content creators who want to produce some interesting things of value.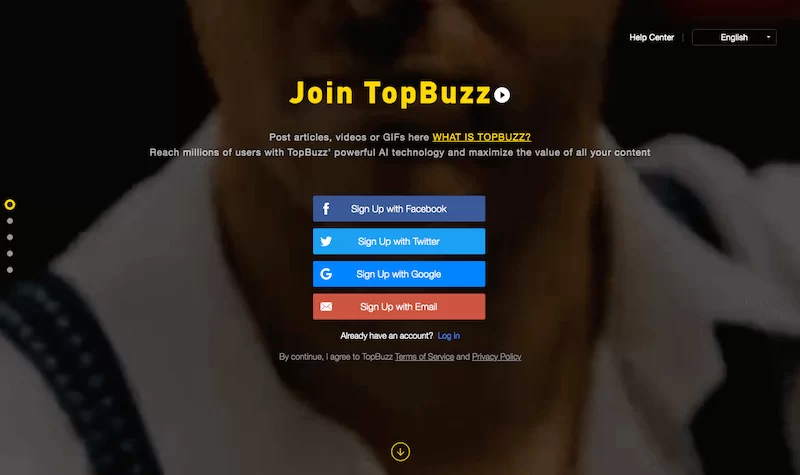 14

. Wired

The content on Wired is intriguing for how it offers news about many tech points in an alternative setting.

Wired has been at the forefront of the tech world for years and continues to highlight interesting things that people will love to note.

You will learn about the latest gear, new things surrounding tech and culture, and how to handle some of the newest gadgets.

The site has a tech focus, but the place is helpful for when you're looking to find points surrounding what's in the world of energy and tech and what you might experience in many ways.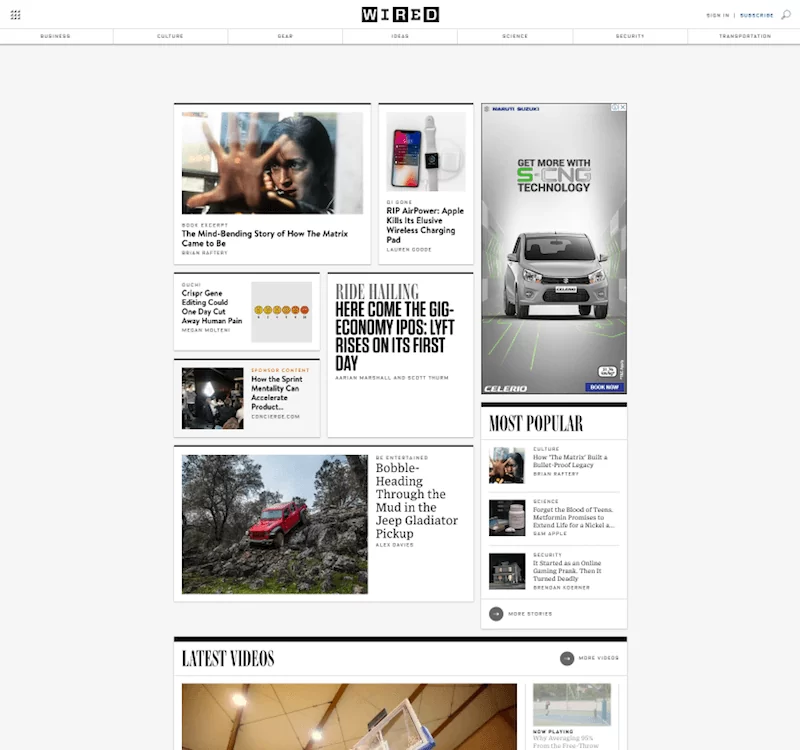 15

. Diply

Diply is a useful site that has fun memes and other bits of content to share with others you know.

The design that Diply uses provides you with information on many things surrounding the world around you, including inspirational stories and some things that are just plain funny.

The appealing points that you will see on the site allow you to have a little more fun with what's around online. The site also makes it easy for you to share the content here with others.

You can try this place out well if you're looking for ways to have some fun and be exciting about what is open.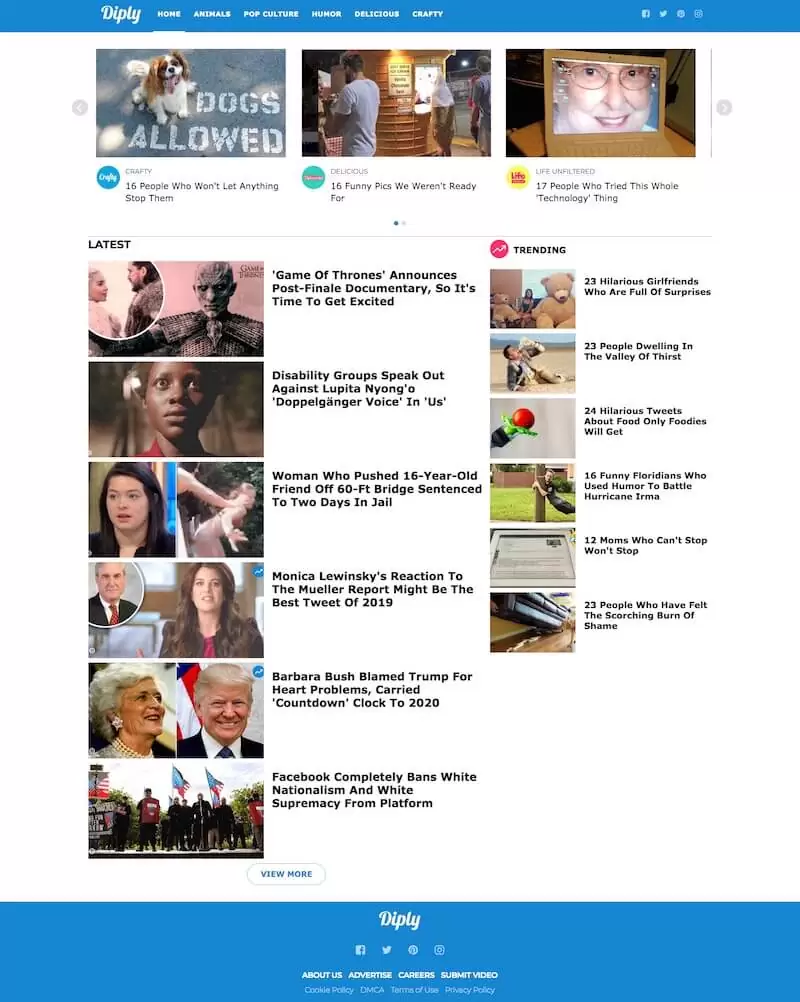 16

. Mashable

Mashable has become a staple in the online world for how the site offers intriguing visual stories showcasing the world's most intriguing things.

You can visit Mashable to learn more about various things in entertainment, technology, culture, science, and much more. You will also learn about the many good things people are doing in today's society through Mashable.

The thorough stories you'll come across here showcase everything that makes the world exciting and thrilling in so many ways.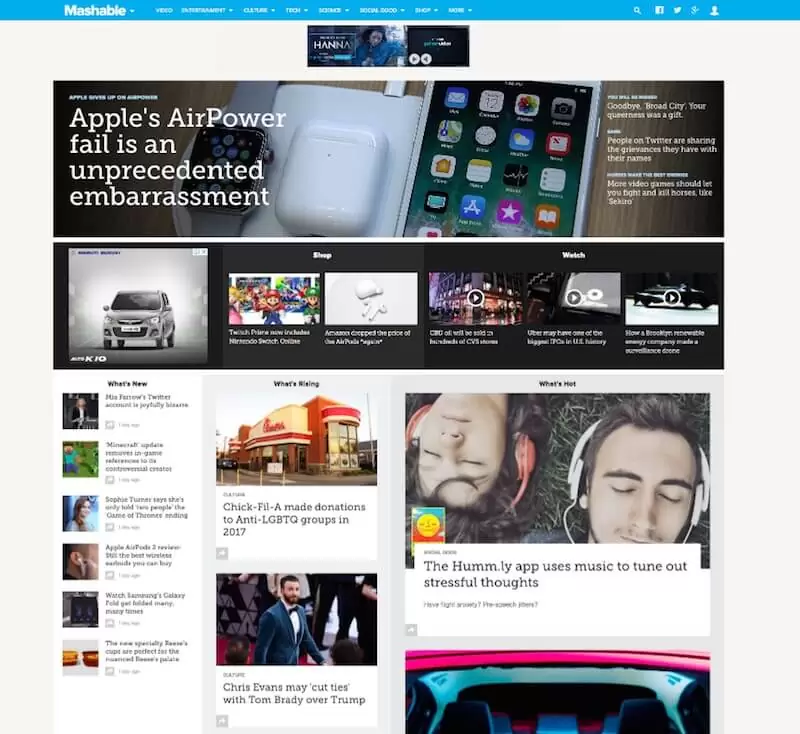 17

. Mandatory

Mandatory is a site that operates as a place for highlighting entertaining content.

The site is formerly known as Crave Online and has been interesting for people who want to highlight the content they are interested in the most.

The useful thing about Mandatory is that the place offers a magazine-like layout. The distinct arrangement ensures you can look for content on the site without being lost in where you are going.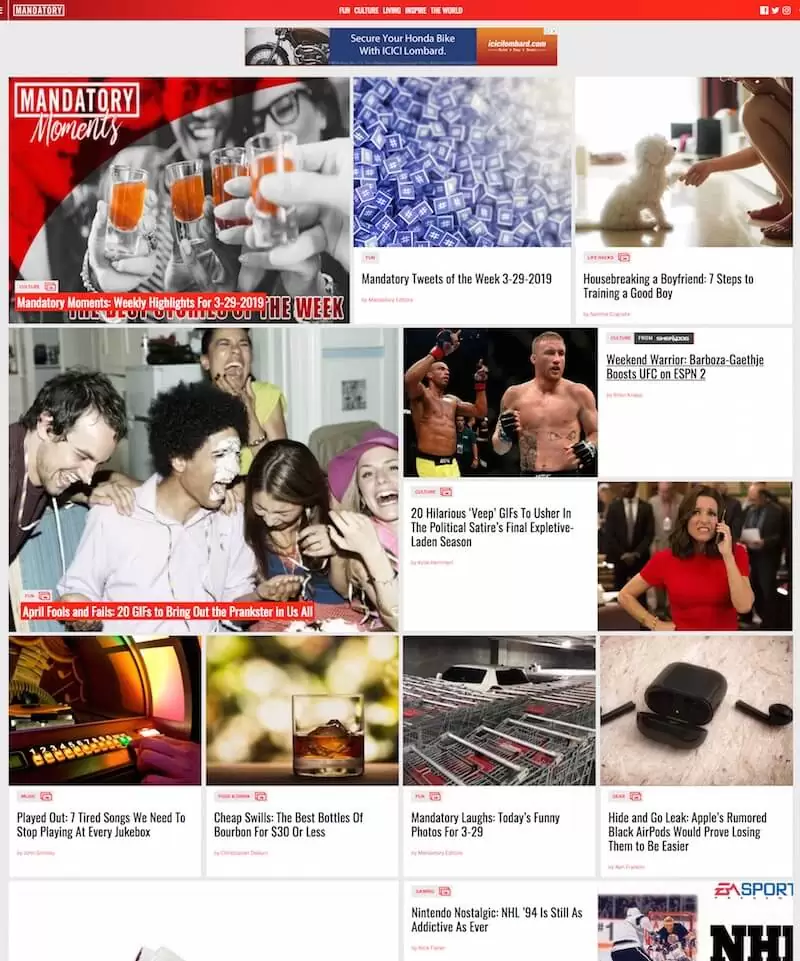 18

. Boingboing

Boingboing offers stories and content that range from the fascinating to the absurd and all points in between.

The things you will notice through Boingboing are entertaining and worth exploring for all the points that make the world around you so fascinating. Best of all, the content is easy to search through.

You have the option to submit content to the site if you are interested. The fun things that come about here are worth noting.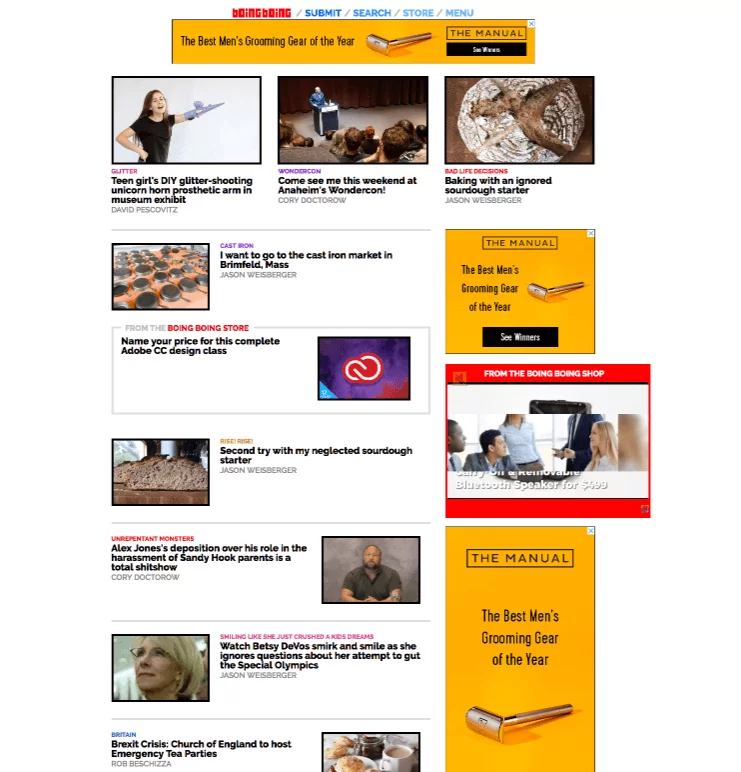 19

. Brain Pickings

Not all bits of information you will find on BuzzFeed-like websites have to be complicated or difficult to figure out.

You can also check out Brain Pickings if you're looking for some interesting bits of content that are different from what you might expect to get elsewhere.

A site is an ad-free place that offers regular updates and articles showcasing some thought-provoking and interesting bits of content and stories.

You can learn quite a bit of things through the stories that you will read on the site. The thorough things that you will notice here are all thrilling for all to look at.
20

. Laughing Squid

Your last option to notice is Laughing Squid, a site that highlights many fun things that will entertain and interest you in many ways. You can use Laughing Squid to check out what's online and to see how entertaining the world can be.

You'll have to keep checking the site throughout the day, as the place is regularly updated with new content that will make you laugh, think, and everything in between.

The things you will notice on Laughing Squid are very fun to check out and deserve your attention if you want something online that is different from what you might expect elsewhere.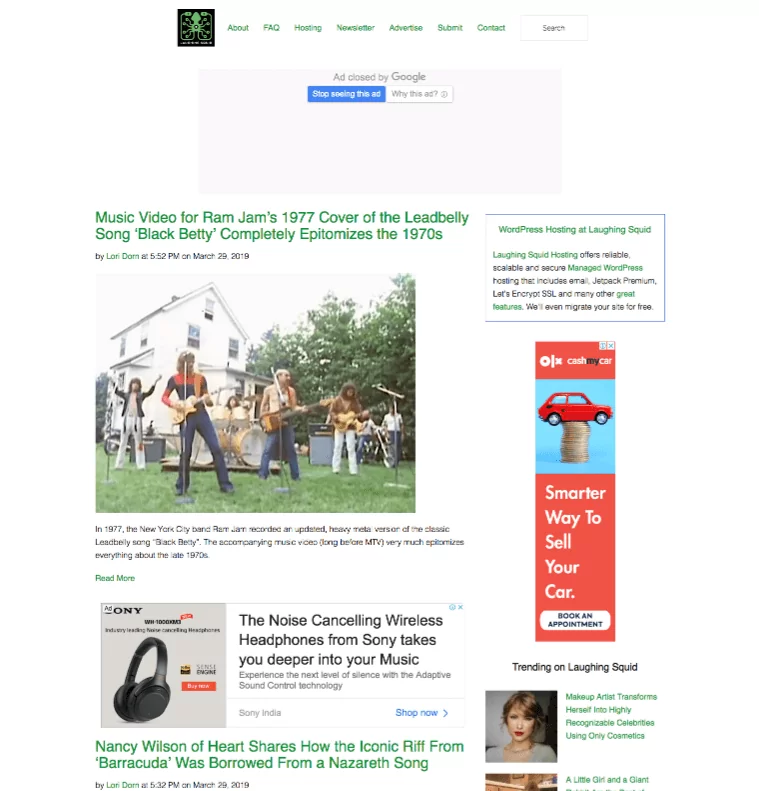 21

. Gawker

Gawker is another great resource like Buzzfeed. You can find great content around news, entertainment, celebrities, tech, gossip and other similar content that you see on Buzzfeed.

Gawker has been one of the top web properties for years and constantly providing engaging content around a number of different topics.

The content on Gawker is free to consume. You can simply visit the site and start engaging with their content. If you are looking for the latest from the entertainment world to share on your social media handles, Gawker is a good starting point for you.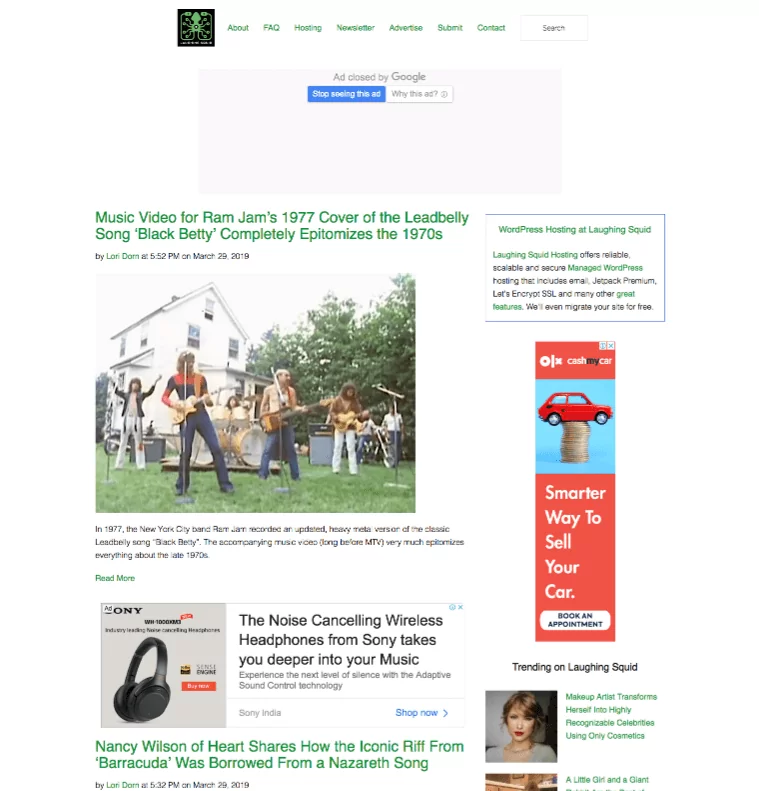 Final Word
You will enjoy hanging out at these BuzzFeed alternatives. These are places that offer interesting and entertaining features that make for something you will want to check out anywhere.
Take a look around online to find something intriguing and useful for when you're aiming to have more fun when online and you want to see what's around.