Pinterest has become one of the top traffic sources for online business in the last few years and a great source to find design inspiration
You might be interested in sharing your work with others on Pinterest, but you will have to know what you are doing when making your work attractive to more possible viewers.
The great point here is that you can use many tools to help you make the most out of your work on Pinterest.
Take a look at these ten tools when you need assistance with making more out of your work.
We have published an article about the tools to schedule Pinterest posts, do check that article as well. Some of these tools will overlap. Still, it will be useful for Pinterest marketing.
Viraltag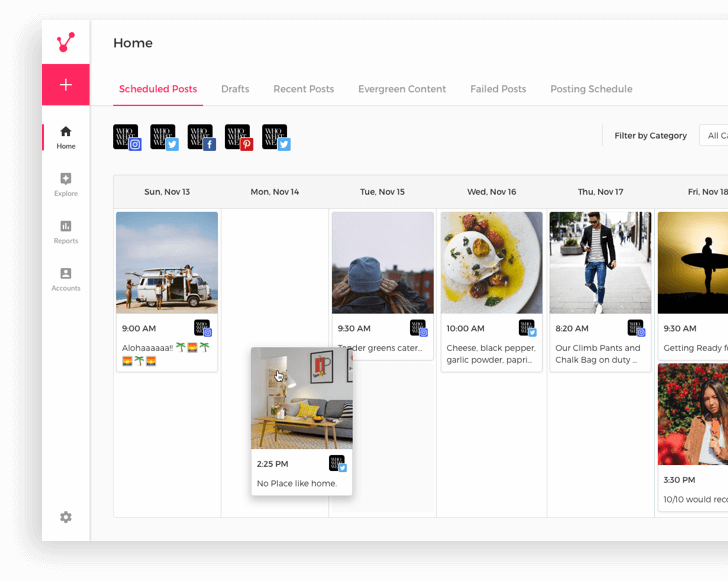 Schedule the posts you want to make in moments with Viraltag. You can plan your pins to get on your Pinterest page based on the times when it would be best for you to get that content laid out.
Viraltag particularly offers a simplified approach to handling work that only takes a few moments for you to handle. A bulk upload feature also helps you to get more data out on many pages at a time.
MiloTree
Get details on your Pinterest work directly through MiloTree. You can use MiloTree to produce appealing popups.
These are things that will appear on your Pinterest page and will encourage people to subscribe to or follow your page.
The popups can be tools to include specific images and other features that you feel will do the best when promoting your work and making your site more visible.
The best part of using MiloTree is that the popups you produce will not look unappealing, nor are they going to be obstructive or bothersome to others.
PinPinterest
As unusual as the name of this choice sounds, PinPinterest can do well when you're aiming to make your work stand out.
The design of PinPinterest gives you full control over everything you want to do for your work. You can use this to schedule pins, and get content from your website uploaded well.
The work operates without any downloads required in the process.
Tailwind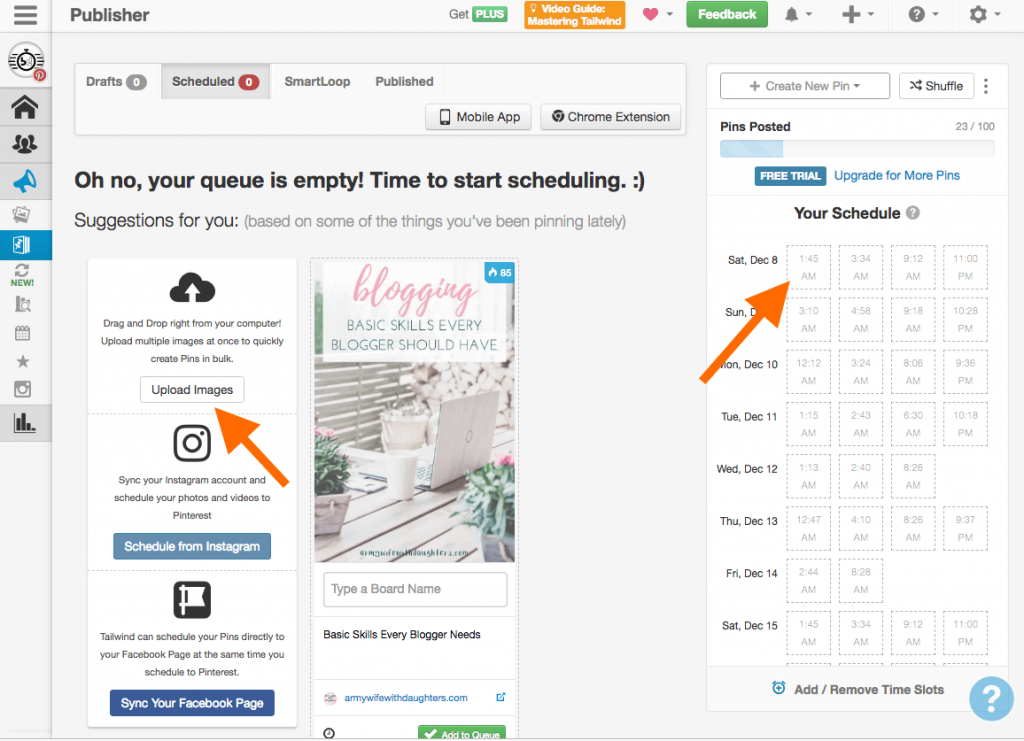 Tailwind is a helpful tool for users that offers help for managing your posts on Pinterest and Instagram. You can sign up to use Tailwind directly through your Pinterest account.
You can use the deep analytics features to identify how well your work is going on Pinterest while also posting your content on the same workflow layout.
The full design of Tailwind ensures you'll have more control over your work experience.
PinGroupie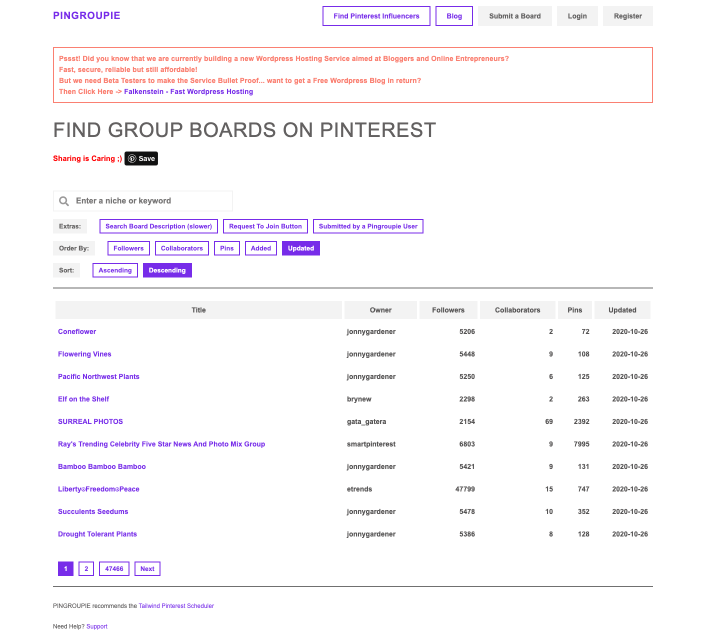 You can find pin boards that are relevant to your Pinterest needs with PinGroupie.
PinGroupie lets you review boards based on their keywords and descriptions, the followers they get, the number of repins they get on average, and many other factors for your convenience.
The design lets you find groups that you can use for when you're aiming to promote your work to other people.
Loop88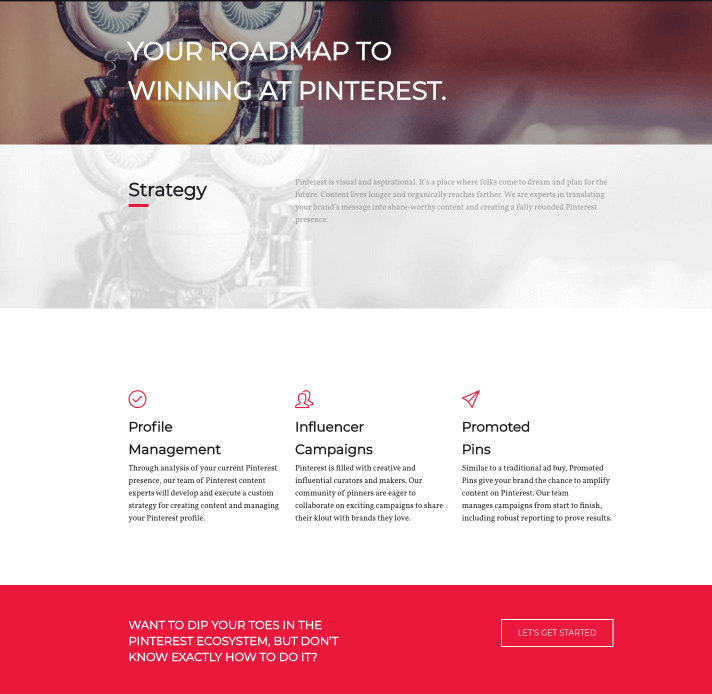 The main part of using Loop88 is that it focuses mainly on content creation. With this, you can grow your Pinterest following by using a sensible design for creating content and managing the insight that you want to use the most.
The insight feature on Loop88 also helps you note how well your content is being run and what you are getting out of the work you are putting in.
Sprout Social
You can store all your Pinterest assets in one spot with Sprout Social. The design lets you identify everything surrounding your work and then gives you a calendar view of the social functions you're working with.
The design lets you plan more features and gives you more of a visual strategy to work with. The feature ensures you'll have extra control over your content.
Page2Images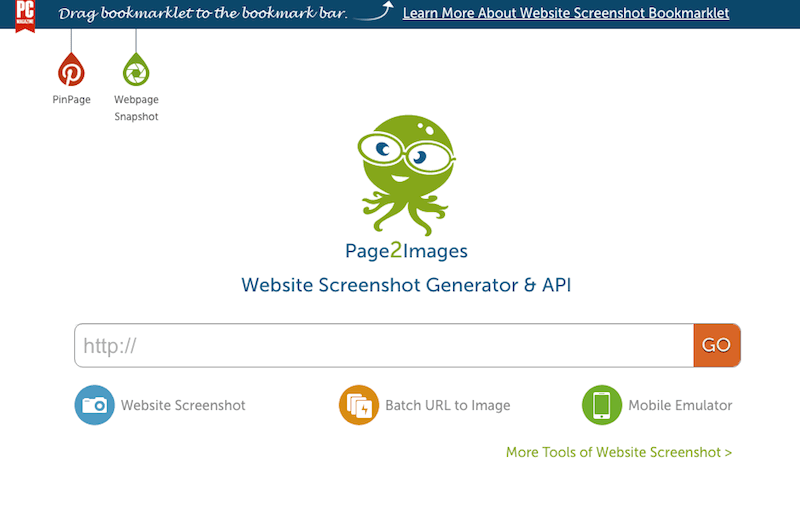 Page2Images does well for when you need to save web content and share it with others.
You can do this with your specific website in mind. You can take a shot of your page and then share it as a Pinterest pin through Page2Images.
You can use this when you need to produce pins right away if you have something you need to share with others immediately through your Pinterest work.
Pinterest Analytics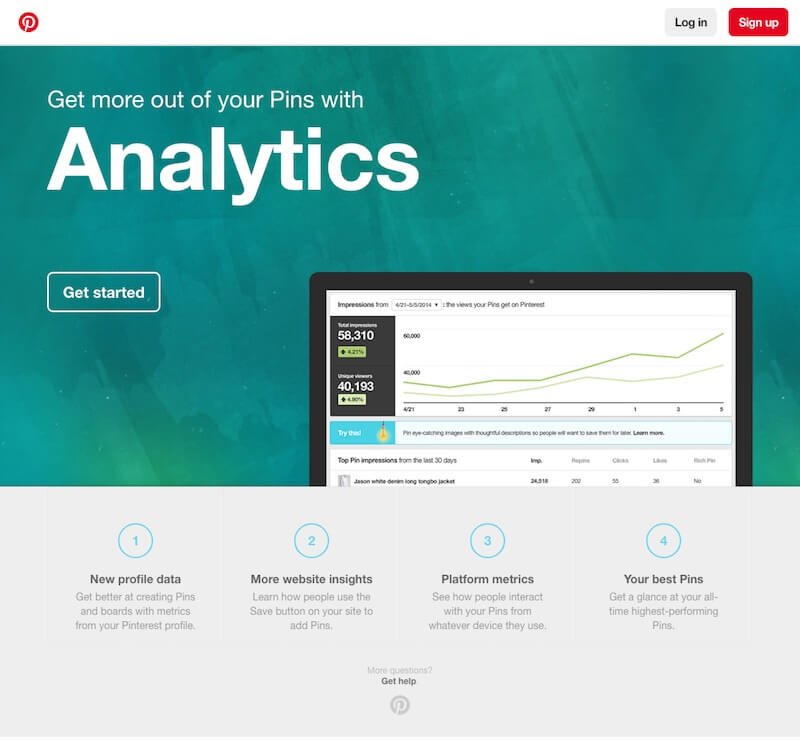 Your last option is a tool that is directly built into Pinterest. Pinterest Analytics focuses on business-oriented accounts and requires separate signup, but this may be worthwhile if you've got a business and you need to analyze how people are interacting with your Pinterest page.
You can analyze your profile detail and review it versus what you might find elsewhere. You can also use website insights to figure out how people are going to get on your site and use your content.
Everything you do for enhancing your Pinterest following should be noted well. Be aware of what you are doing when getting online and making your work on Pinterest more appealing for use.