Product Hunt has been in operation since 2013 as a website that helps people to find details on new products.
The site focuses on apps, tech, games, books, and podcasts. The design of Product Hunt works similar to what you would find on Reddit and helps you to find the most popular products that you might be interested in.
If you have just come up with a new product and wish to put it out to the world to know, Product Hunt is one of the best platforms to list it.
The restrictions on the categories through Product Hunt might be bothersome at times. You might not find the startups that you're interested in all that well either.
The good news is that you can use one of many Product Hunt alternatives for your use. These include many sites that will help you with identifying many things surrounding what is available for your business or personal use.
You can also use these alternatives to upload information on things that might be available for the public to note.
Naturally, many of these alternatives are designed to let you know about different startups that you can find in many industries, but the things that you will come across on the site are all worth exploring in many forms.
Top Product Hunt Alternatives
---
01

. AlternativeTo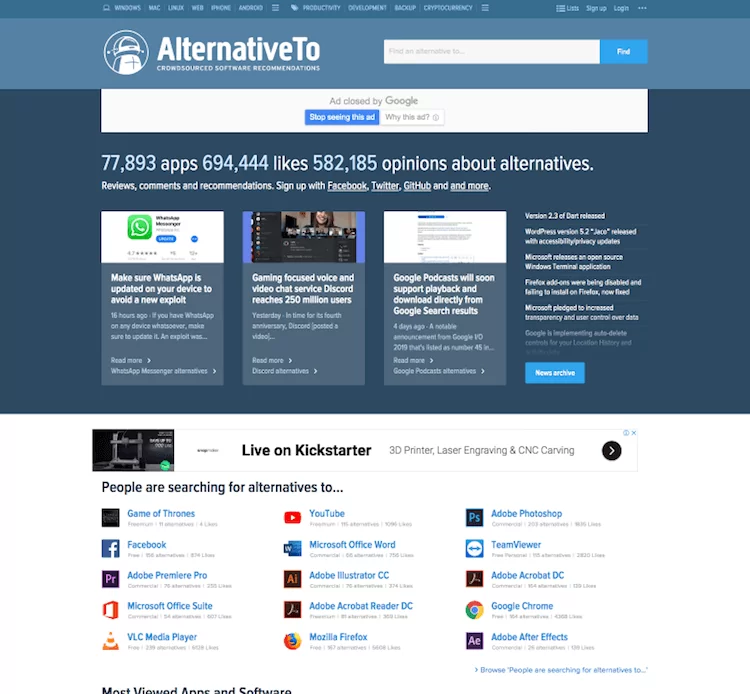 You'll find information on various alternatives to programs and sites of all kinds by looking at what AlternativeTo offers.
The site focuses on various programs that work as alternatives to YouTube, Microsoft Office, Adobe programs, and many others.
The site's segment devoted to alternatives to recently discontinued programs and solutions can also help you with finding new ways to take care of work when whatever you might have used in the past is no longer available.
02

. LaunchingNext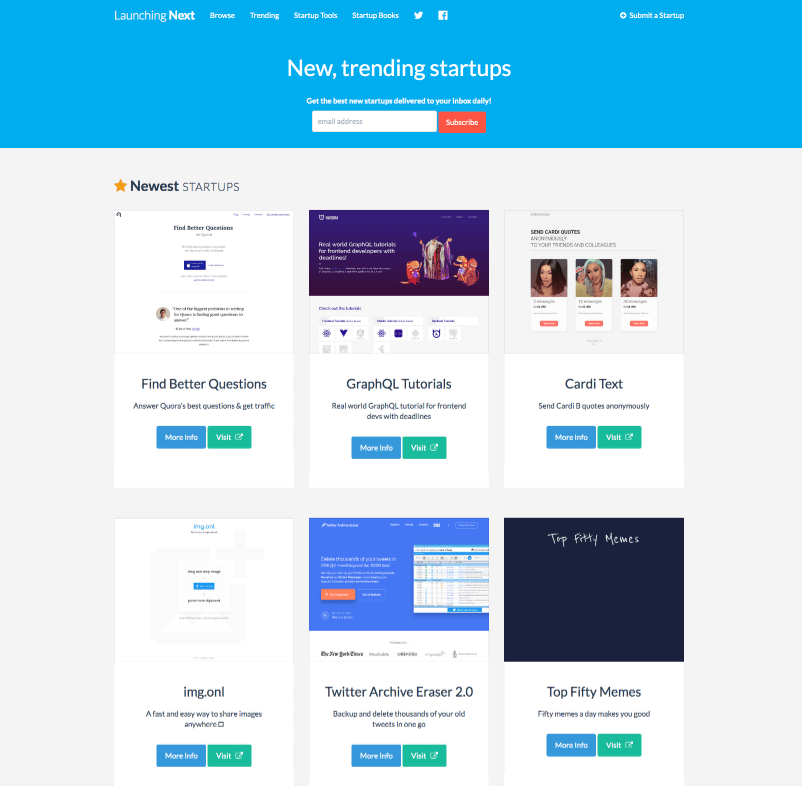 You can find information on the latest startups and newest sites through LaunchingNext. The site profiles many of the newest pages for use as well as many new apps and other tech items.
The variety of things you can learn about through the site will help you with finding many opportunities for entertainment, functionality, and many other things of value.
The convenient design of the site gives you more points on everything you could expect to explore through the site.
The site also includes information on the best startup tools you can utilize for any tasks you want to work on. The newest startup books can also be reviewed online to help you identify many ways how you can manage your work while online.
03

. FeedMyApp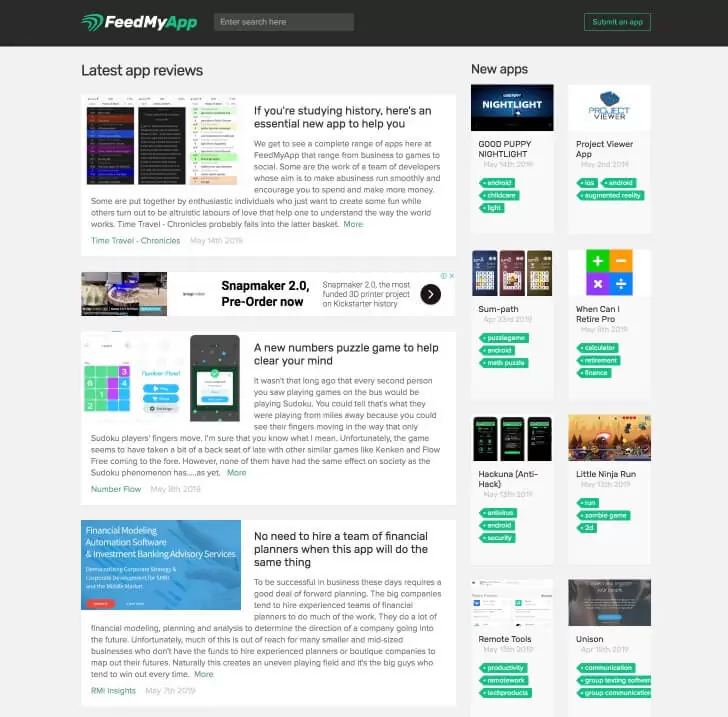 You can get information on helpful apps through FeedMyApp. The site focuses on alternatives to different apps of value, thus helping you find things surrounding what might be of value to you.
The helpful design of FeedMyApp lets you know all about the things that these apps have to offer without being overly complicated.
The best part of using FeedMyApp is that the site works with many types of apps and also lets you search for particular apps based on their functions in particular. The thorough approach offered here is sensible for many needs.
04

. Slant
The product rankings provided by Slant will help you with finding many alternatives for anything of value to you.
You can search for many apps, software programs, websites, and much more. You can also ask questions on the site for when you have very specific concerns or needs for particular programs of value.
There's also the option for you to add comments on anything of value to you through the site, thus providing a simplified approach to managing your work.
05

. Softpedia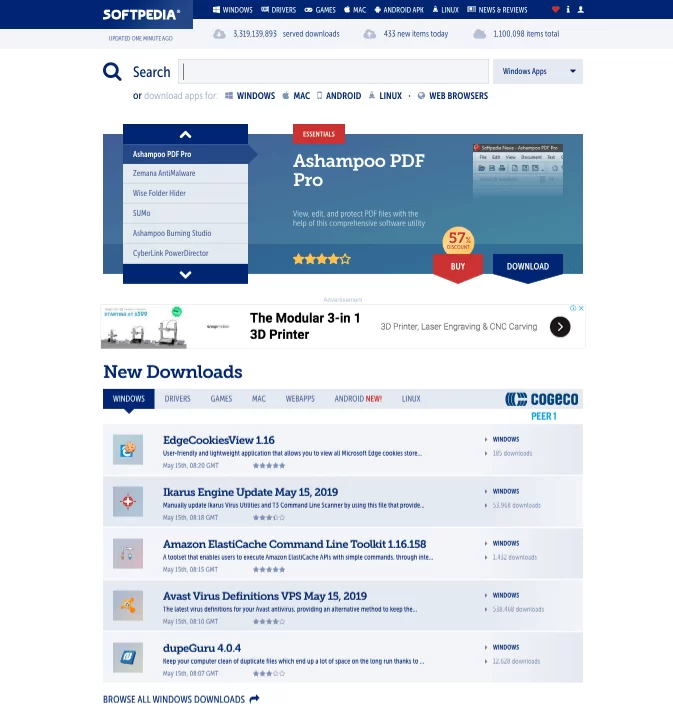 Softpedia, as the name suggests, focuses mainly on software programs. You can alternatives to various popular programs through the site.
The content here lets you find points on different programs that might be of value to you for many needs. The content listed here lets you see what's open for various technical actions of value for your use.
The content you'll find through Softpedia works for many operating systems for your general convenience.
06

. Software Informer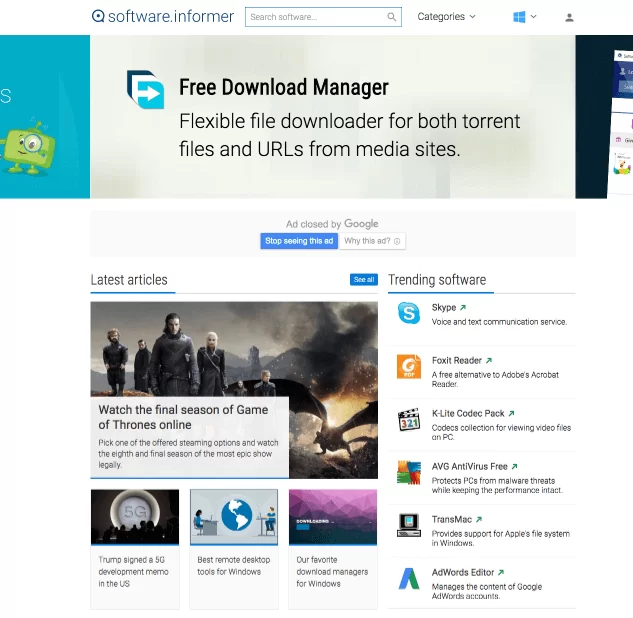 You can also use Software Informer for when you're looking for details on software programs of all types.
While the site does cover information on the most popular software programs around, you can also use Software Informer for details on what alternatives might work for these programs.
Multiple sections are included on the site for different types of programs. These include sections for games, antivirus programs, and even desktop software that can be used on mobile phones.
The diverse array of programs you will find information on through ProductHunt will help you find points on many things that may be of value to you.
07

. SimilarSites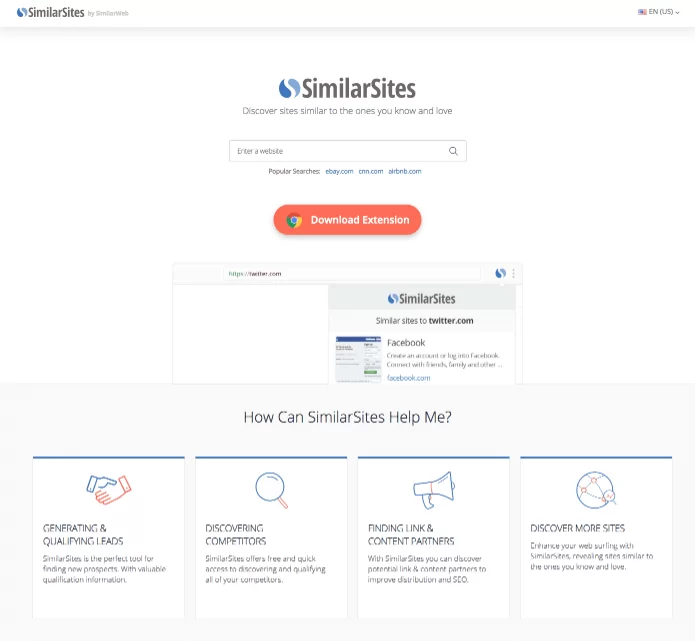 The simple layout of SimilarSites makes it a useful place that will help you with noting many things of value online. SimilarSites lets you find details on alternatives to major websites.
To find this information, you will need to enter in a URL and then review the content that comes about. This is a helpful site, but what makes it even better is that SimilarSites works with a Firefox extension as well.
The extension lets you find things based on different sites of note with accurate results that are easy to analyze and use for your convenience.
08

. Alternative.me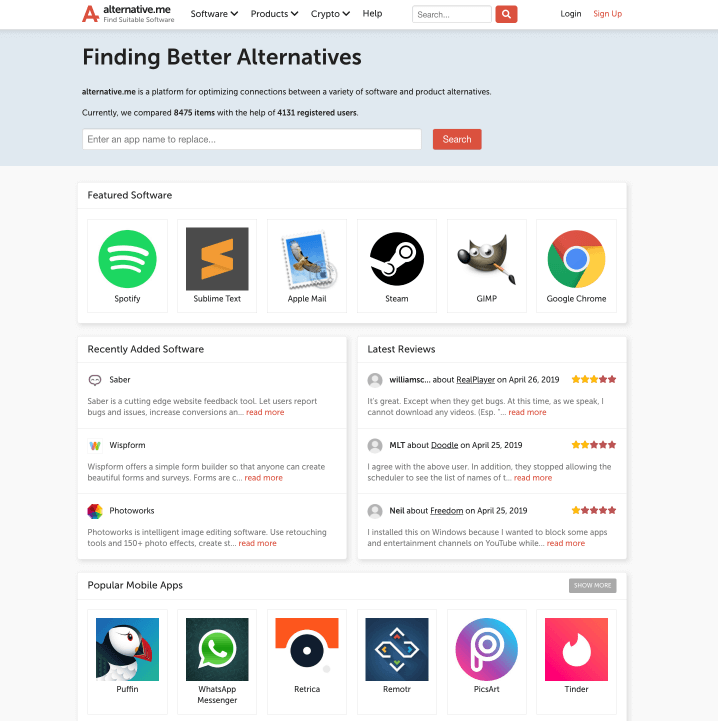 Alternative.me is designed to give you alternative information for programs that are similar to many major programs that you might use for various intentions.
The content on the site lets you identify many things that might work when you need content online. The site is frequently updated with points on the newest programs of value.
You can also use the reviews on the site to identify many important things surrounding what might be of value for you.
09

. BetaList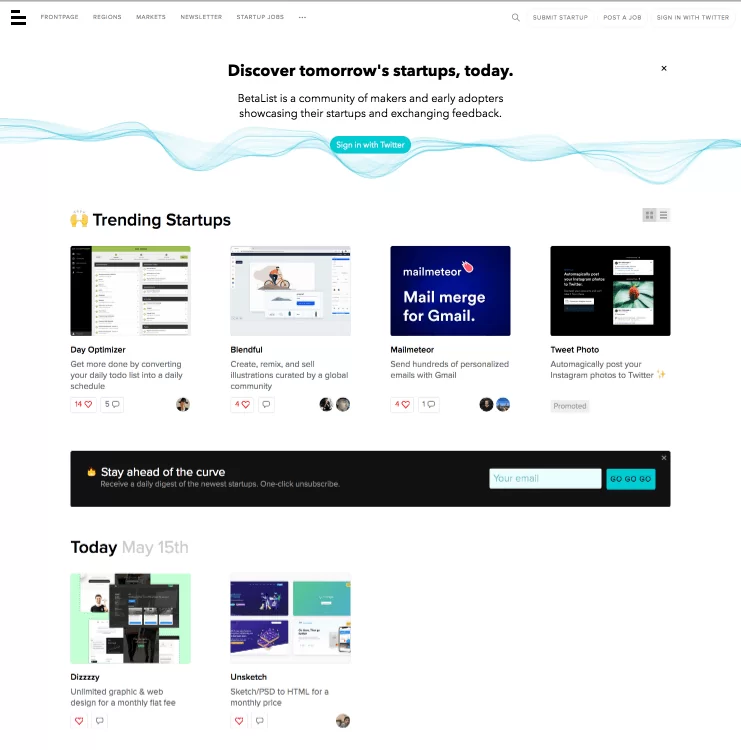 Find points on new startups by looking at what BetaList has to offer. The helpful content that BetaList provides will help you with noting many features surrounding the newest startups and how these entities are working.
The site comes with daily updates to let you know about all the unique startups that are coming about and what each of these places has to offer for your use.
The site divides its startups into many sections based on interests and topics of note.
The content gives you thorough points on different industries, thus helping you find information on different groups without having to jump through too many pages on the site.
10

. AngelList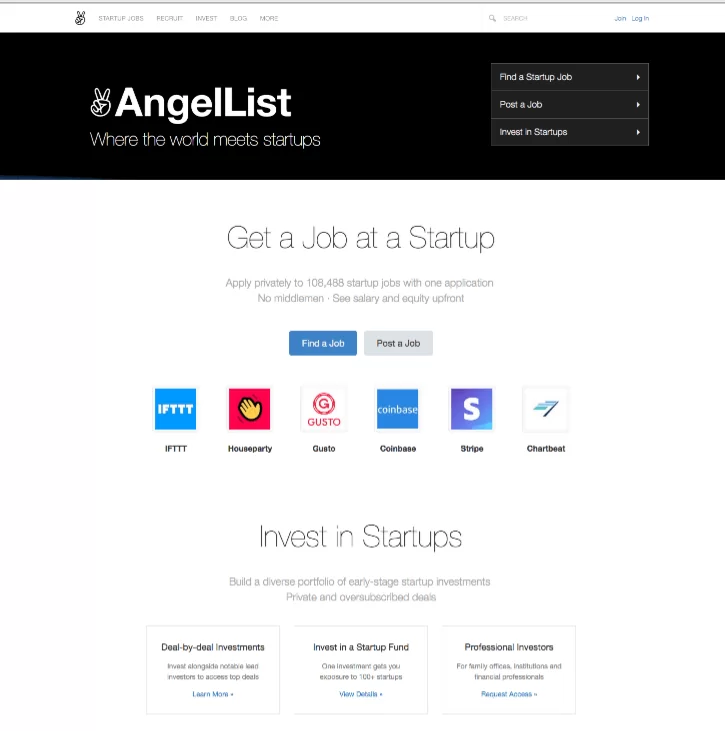 While AngelList might sound similar to Angie's List, this site is very different in its approach. You're going to find points on startups directly through AngelList.
You can look for information on how you can invest in startups of all values. The points here include many deal-by-deal investment options that are helpful for many uses.
The site lets you work with different investments and can link you to different profits. You will find when using the site that there are many ways how you can manage your work with different startups.
Of course, you can also use this to learn about startups even if you are not interested in investing in them. The site lets you see what is available through these places to help you move forward with your investment work.
11

. Killer Startups
The thorough information that you will come across through Killer Startups will help you with identifying many things of note while online.
You will learn about the newest details surrounding convenient apps and other alternatives to some of the many things that you might explore while online.
12

. BetaPage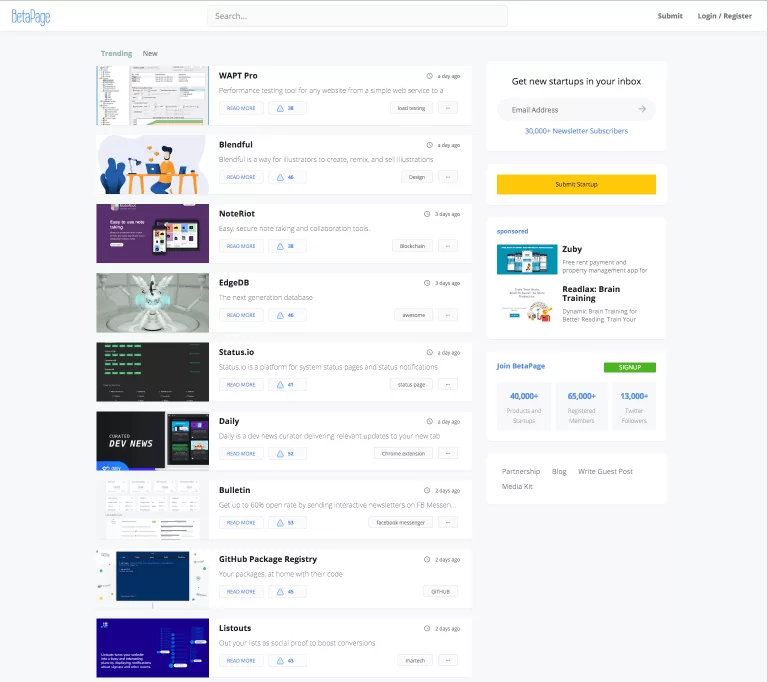 The helpful layout of BetaPage makes it a useful program for many uses. The BetaPage program lets you review various products and startups.
The site has details on many things like crowd-sourced programs and many others that work with blockchain technology in mind.
The design that BetaPage uses lets you give upvotes and other things to programs and solutions that are useful for many needs.
You can also use the search box on the top to find information on what's around, thus giving you extra help with finding details on whatever might be of value to you.
13

. Steem Hunt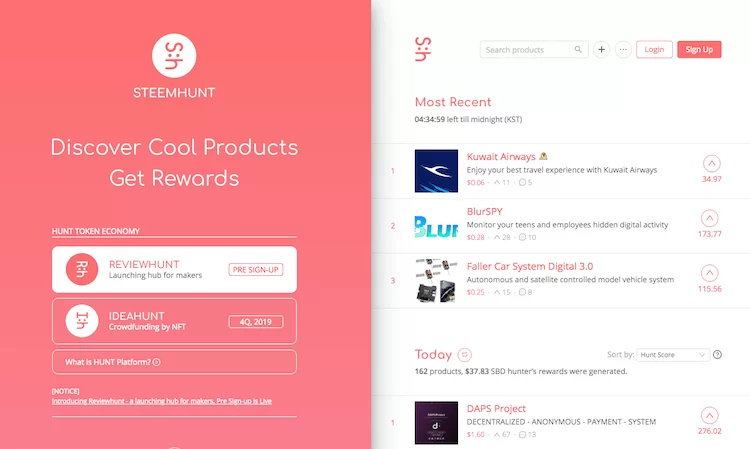 You can find information on the latest products of value through Steem Hunt.
The site focuses on new products that are designed to work as basic alternatives to many of the more popular items that you might utilize for many reasons.
The frequent updates you'll find in the site will help you identify the newest trends and features that you might find online, thus giving you extra things surrounding what might work for many review purposes.
The listings that are listed on the site include many things surrounding major trends in software. You can find many of the latest alternatives to new programs through the site.
There is a good divide between desktop and mobile programs through the site as well, thus helping you identify many things of note for when you want to find programs of use.
14

. FileHippo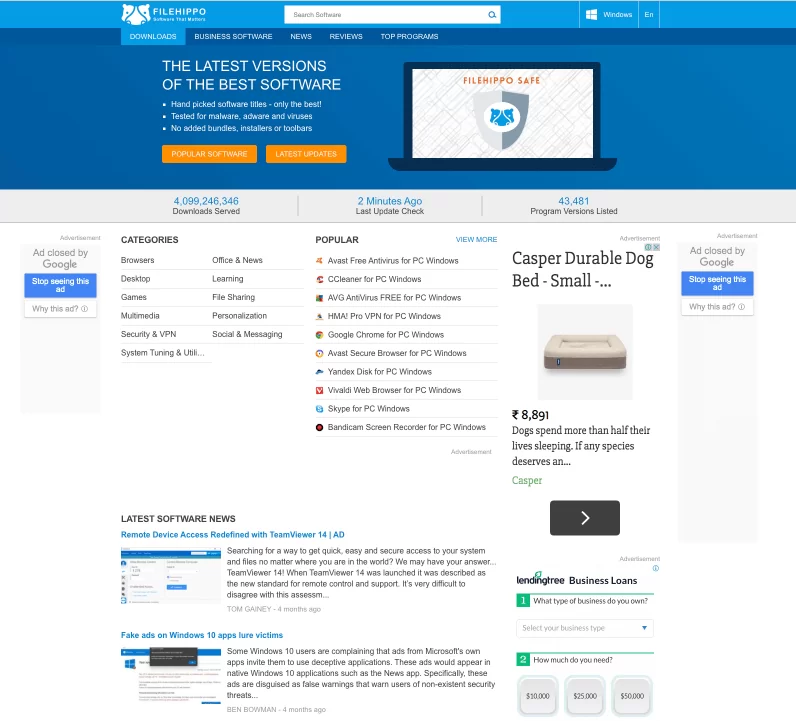 FileHippo is another great resource to find the best software of all kinds. You can check the detail of the software listed on the site and download them.
The site currently features more than 40k different software, that's a good enough collection to find software around almost any niche.
From antivirus to web browsers the site has a great collection. You can make an easy search and check the software listed.
15

. StackShare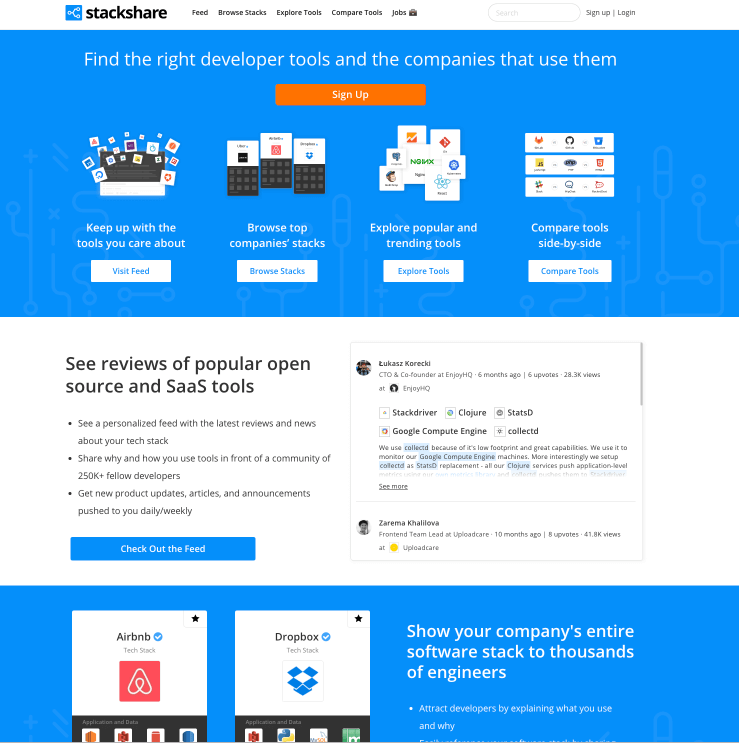 If you are a developer, StackShare is a site you must visit. This is a great community of developers to publish and discover the best tools and software.
Other than discovering software, this is also a great community of like-minded people and connect. They also have introduced the company profile, os if you are a developer and recently created any tool/software make sure to list here.
Final Word
Everything you've noticed here shows that there are many ways how you can enjoy finding things of value when you're aiming to manage content in various forms.
Be sure to look around online to find various alternatives to Product Hunt that can provide you with helpful information on what's around online and how you can make the most out of it all.
You will find each of these sites to be helpful when you're looking for the latest details on what can work for your use.