Are you looking for the best email name generators? Well, we have listed some of the top tools that will help you to find the perfect email name.
Every day, the population in the digital world is increasing and with it, is increasing the difficulty to find the right email name.
Try looking for an email name that only consists of your name and surname. Boom! The email name is already taken. Isn't that frustrating? The users then go on juggling random prefixes and suffixes to create the ideal email ID.
Thankfully, you don't need to do it manually now. There are many wonderful email name generators that you can use for creating the perfect email id.
Why Have A Good Email Name?
When the perfect email id with simply the name or name and the surname isn't available, users go ahead to generate a new email name by adding their birth year. For a casual email id, it might be fine but it doesn't give a very professional touch.
Imagine adding that email id with your birth year in a professional document! Doesn't leave a very good impression for sure.
To have a professional email id that sounds good, ensure that
It should be clean and precise and a representation of you. If you are struggling to choose the right email name for yourself or your business, we are here to help you. Here's the list of the best email name generators.
01

. Kparser
For generating a username using Kparser, you need to enter one or more targeted keywords in a separate line. In addition to that, you need to enter the following information
The domain where you want to create the email id
Country name
Language in which you want your email id in
Go ahead and then click on "Start" to get thousands of email name ideas.
The email name ideas generated by Kparser can be personalized to suit you better. Even if you miss the perfect email name, you will get tons of creative ideas to create the best email name.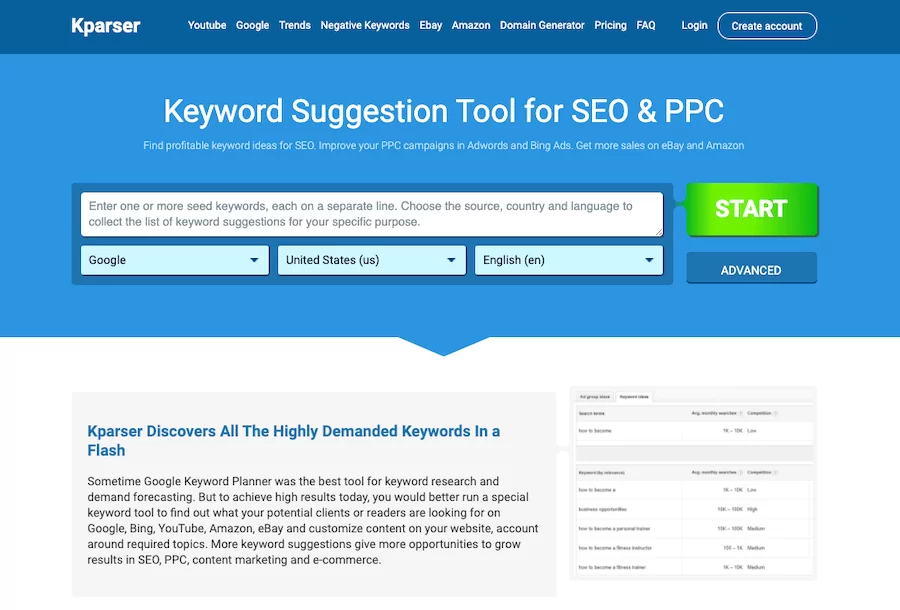 02

. Spinxo
Spinxo is an intelligent email name generator that not only will help you in creating the right email id but also the perfect social media handles too.
Just enter the words and adjectives that perfectly describe you and voila! You will get the perfect email name. Apart from giving you the best email name, it also instantly checks the availability of the generated username.
03

. Name Generator
If you are looking forward to having a cool-sounding email name, then Name Generator is the best option available to you.
For generating email names through Name Generator, you need to enter a prefix and suffix. Don't forget to include the domain name in the suffix box for getting the complete package.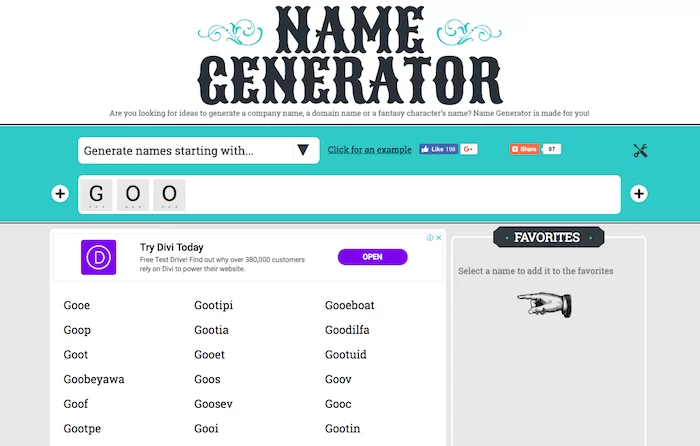 04

. WebHostingGeeks
If you are looking for an email name especially curated for your business, then you can go ahead with WebHostingGeeks to generate cool names for your product and business
All you need to do is enter the keyword and then decide where you want to place the keyword, along with the number of letters that you want to include.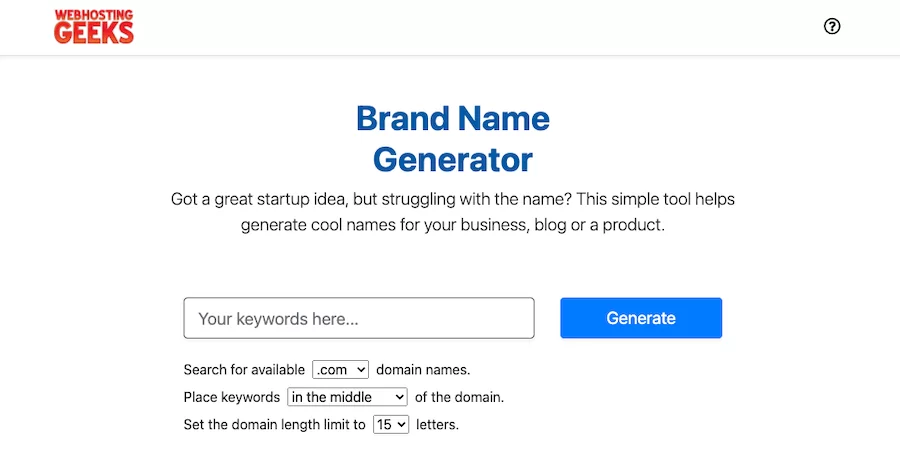 05

. Nameboy
Even if you are not looking for a domain name, you can still take ideas from Nameboy. Designed for generating the best domain name, you can use it to choose a captivating email name too.
Just enter the keyword and you will instantly get plenty of domain name ideas, which with a slight twist can be converted into cool email names too.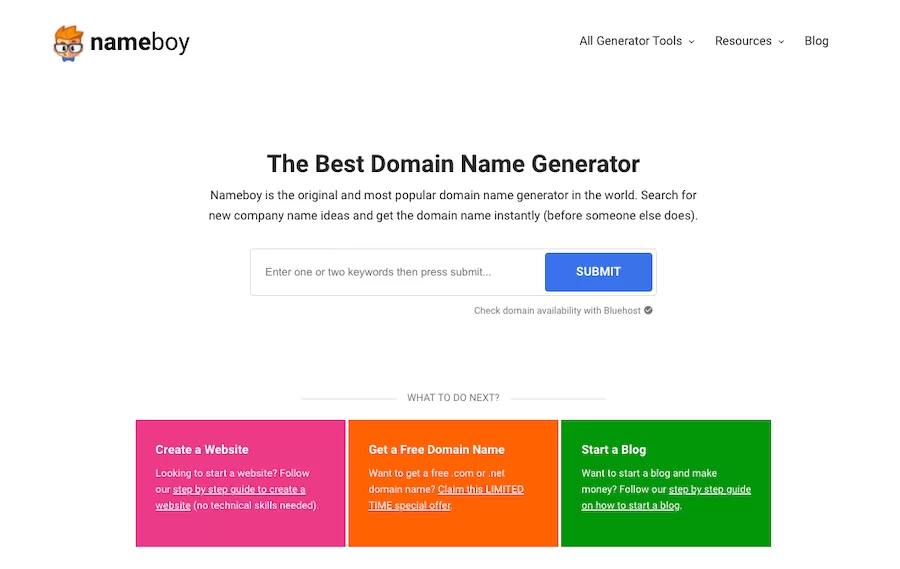 06

. Panabee
Panabee is a simple way to search for a username that you can use in your email name, app name, business name and even website name.
If the original perfect name is already taken, it generates more username ideas derived from
Phonemes
Syllables
Abbreviations
Suffixes
Prefixes
Popular domain trends
It doesn't randomly add words to your original idea. It tells you about the changes that it has made to the original username.
07

. Namemesh
Namemesh works best when choosing a username with 2-3 keywords. You can separate the keywords using a space. The user can also choose the maximum length of the characters.
Namemesh generates a username based on the following categories:
Common
New
SEO
Short
Fun
Premium
Mix
On the basis of your requirement, you can choose a username from one of the above categories.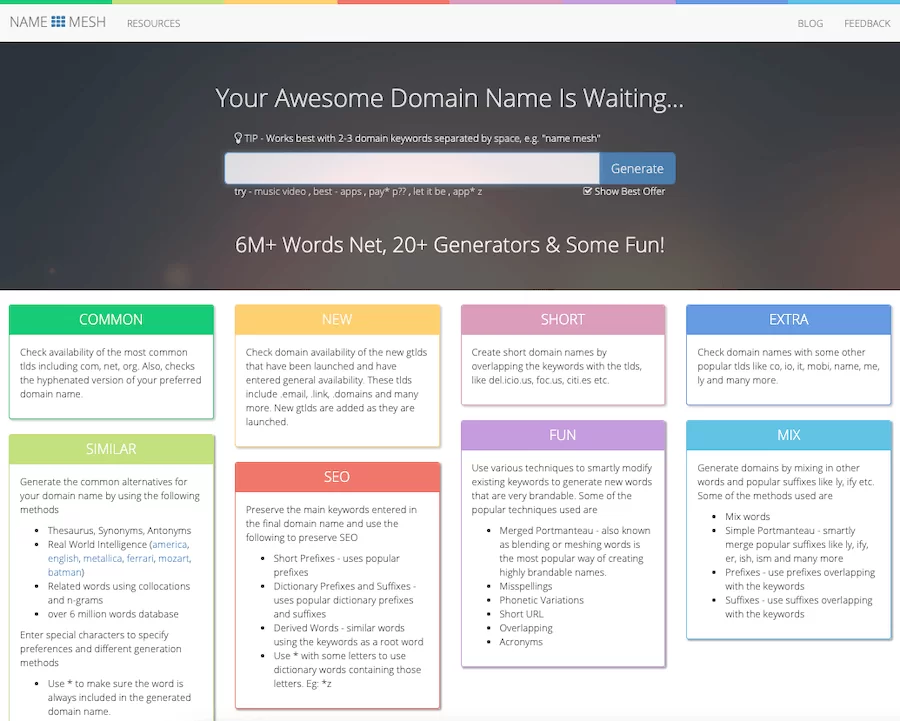 08

. Lean Domain Search
It is another tool which can be used for generating username for both the website and the email names. You can enter both your first name and last name and then search for the options available.
When we tried doing the same, it generated 4999 options in just 2.353 seconds. The result can be sorted based on:
Popularity
Length
Alphabetical
The different search term filter present here are:
All
Starts with search term
Ends with search term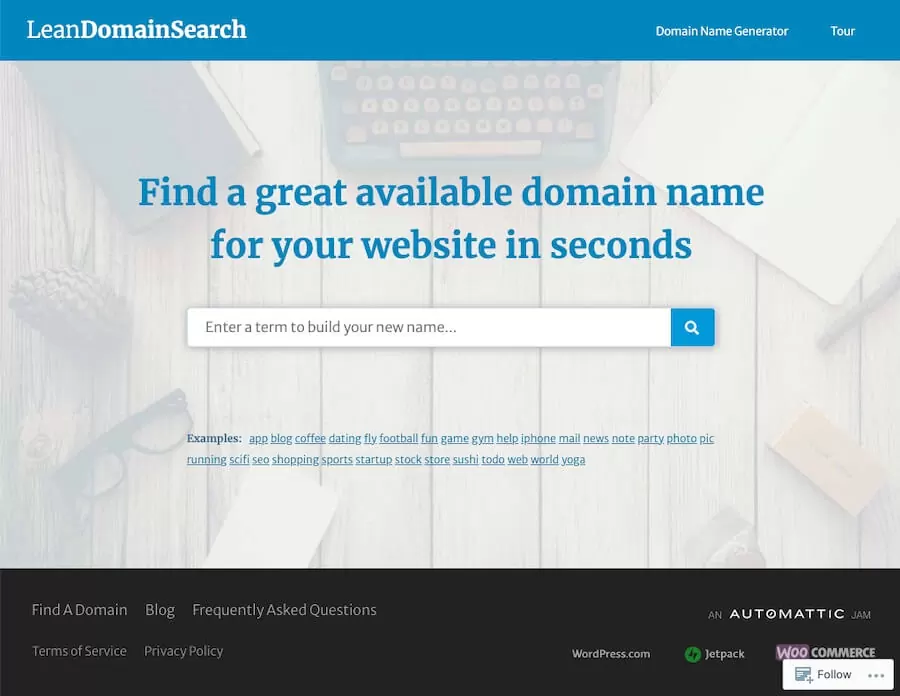 09

. Freshbooks Name Generator
Whether you are looking for the perfect business name or the email name, Freshbooks presents you with tons of ideas.
Firstly, you need to select your industry. The four options available are:
Creative and marketing
Legal services and business consulting
Trades and home services
Information technology
After selecting the industry, you need to type the one word that you want to surely include in the generated name. While creating an email name, this word can either be your name or the name of your business.
Freshbooks will keep showing you brand new name ideas in a batch of three.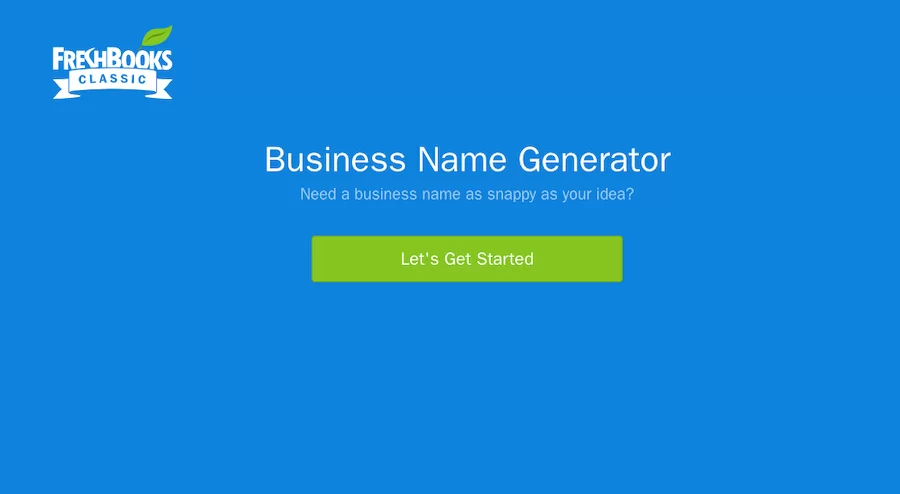 10

. LastPass Username Generator Tool
Generate a secure username or an email name with LastPass. You can use the email name generated here for the casual email id and not the professional ones.
LastPass allows the users to customize elements like
Username length
Easy to say
Easy to read
Also, you can decide whether you want to include or not
Uppercase
Lowercase
Numbers
Symbols
Wrap Up
You can go ahead with any of these email name generators. Even though you will receive many great and creative email names, do not forget to give your very own personal touch to it whenever required.
For personal email names, always try your luck first in "firstnamelastname@gmail.com". If it is not available because of a digital explosion, you always have these email name generators for your rescue.
FAQs About Email Name Generators
Q1. What are the characteristics of good email names?
When creating a personal email id, a good email name has the following characteristics:
It consists of your first and last name
It is short and easy to read and pronounce
It shouldn't include random numbers and characters
It shouldn't include random words
Lastly, your email id should be a reflection of you.
Q2. Which is the best email service provider?
Currently, the top three email service provider are:
Q3. How to choose a good email name for a business?
When choosing a business email name, the email name should ooze out professionalism. The number one tip is to simply go directly for your business name. You must have chosen the business name because it is unique, right?
If your business name is not available as an email name, go for the email name that consists of your business name followed by the word 'official'