Wickr is a safe end to end encrypted platform for team collaboration and communication platform. It's a video conferencing platform which is a very important requirement for businesses these days.
If you are looking for the best alternatives to Wickr, we have listed the best communication software in this list.
Before we check the alternatives to Wickr, let's look at how Wickr has to offer.
It offers you all the important requirement such as secure connection, video conferencing, file sharing, bots integration and more.
This software can be a great option for business communication and share important files with unlimited storage without the security concern. Even if you are working as a freelance service provider, Wickr can be a great tool to communicate with your clients.
It gives you all the option for quick communication such as messaging, group messaging, voice and video calling.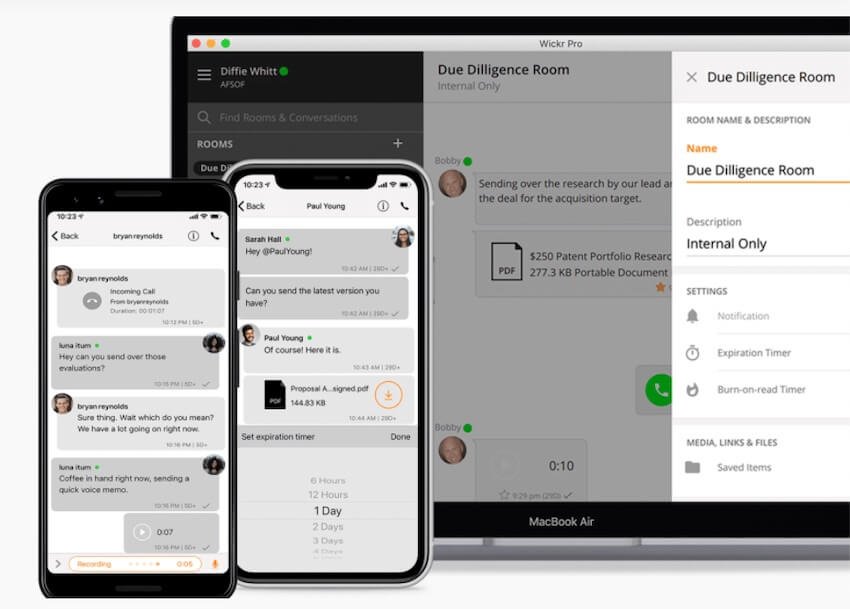 Top Features of Wickr
Wickr Pricing
Wickr is a great project for freelancers and small businesses as it comes with a completely free plan with good enough features. You will get access to the product for 10 users in the free plan with limited storage and 30 days data retention.
If you need al the features, you will have to upgrade to a paid plan.