If your blog deals with e-commerce and business, then Vigilink is the perfect ad program for you.
Firstly, you can earn money through Vigilink by making affiliate sales. If you want to use it, we would highly recommend you to have plenty of outgoing links to other product stores. By that, you can earn huge returns from it.
The best feature of Vigilink is that even when you don't have outgoing links, it will itself add links to the products and will ensure that you earn some decent revenue.
More than 2 million publishers are already using Vigilink to monetize their website and this list includes some of the biggest names in the industry.
The Vigilink technology works behind the scene and monetizes the product links that otherwise are not monetized making sure that you make the optimum revenue from your content
If you are looking for the best Vigilink alternatives, we have listed the top advertising platforms in this article that you can use for your blog.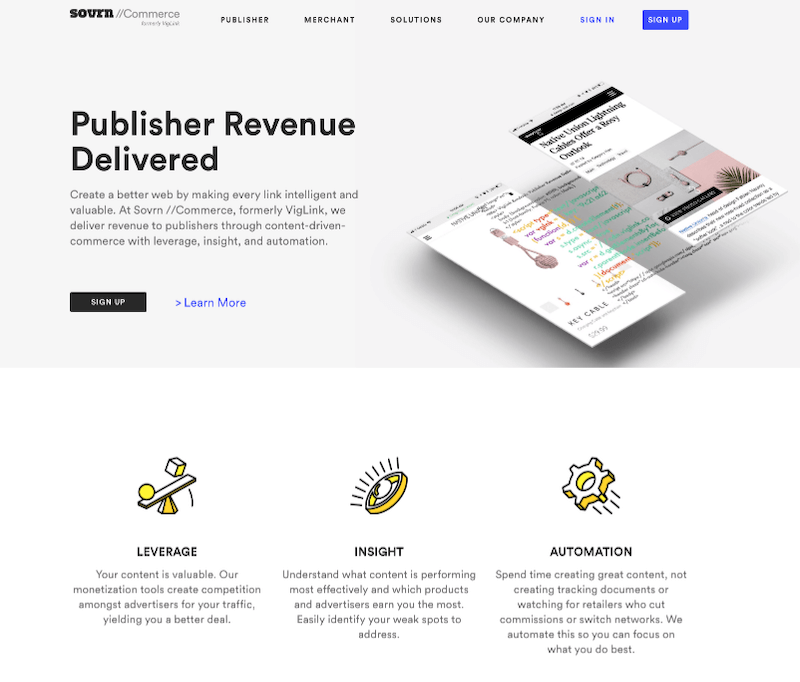 Top Features of Vigilink