SocialPilot is a leading social media management tool with all the features to help you grow your social media following and traffic.
You can collaborate with your team using the SocialPilot platform to create content together and go through the checking and approval process before the posts go live on the social profiles.
It's a complete home for all your social media accounts for your business so that you don't have to move around different platforms, you will be able to manage all your social media accounts from this single platform making it easier for your to manage and save a lot of your time.
If you are a freelancer or managing yoru own social media agency helping your clients, you can invite your clients on board so that they can check all the posts before they go live.
Getting Started With SocialPilot
SocialPilot is simple and easy to get started. You can signup and connect all your social media profiles that you wish to manage through the platform and start creating content.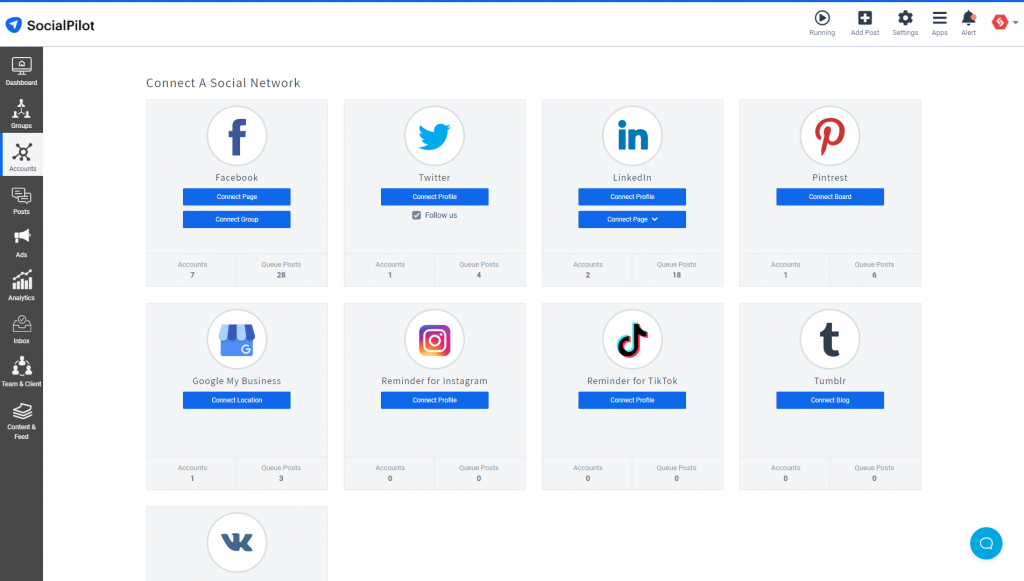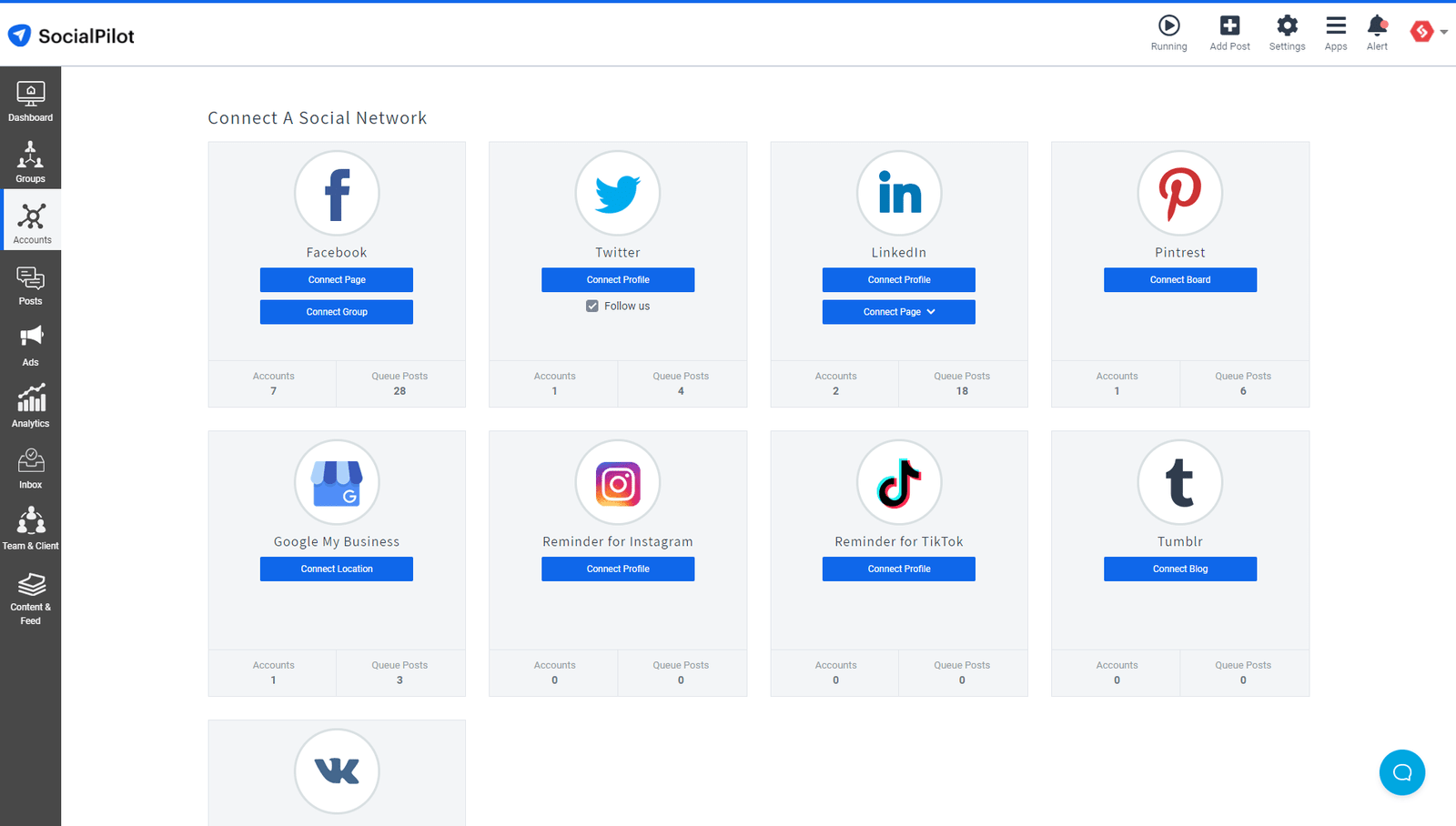 SocialPilot can help you to save a significant amount of your time by helping you schedule your content in bulk. That means you can schedule all your posts for the week in advance so that you can focus on your core business goals while your social media accounts will be active with fresh content.
Detailed Statistics
SocialPilot offers you detailed statistics of all your social media accounts that you have connected on the SocialPilot platform so that you can make an informed decision.
Top Features of SocialPilot
SocialPilot Pricing
Pricing is one of the biggest advantages of SocialPilot over its competitors. The basic plan of SocialPilot starts at around $25/month which is significantly lower than the competitors and offers more options the connect more social media accounts than the other platforms.