Are you looking for the best Skype alternatives, you will find some of the best communication software in this article that are similar to Skype.
Skype has been around for years, it used to be the most used web call and communication system before existence of most of the communication platforms like Whatsapp and others.
The simple interface of Skype still makes it one of the top solution when it comes to communication.
Skype is owned by the tech giant Microsoft. You can use to to make free international call through web or the mobile apps.
You can use Skype to make fast calls and produce contacts with people in many forms. You can also use separate screens and displays that work with different types of controls in mind, thus adding to the convenience.
The screen sharing feature also works for presentation purposes.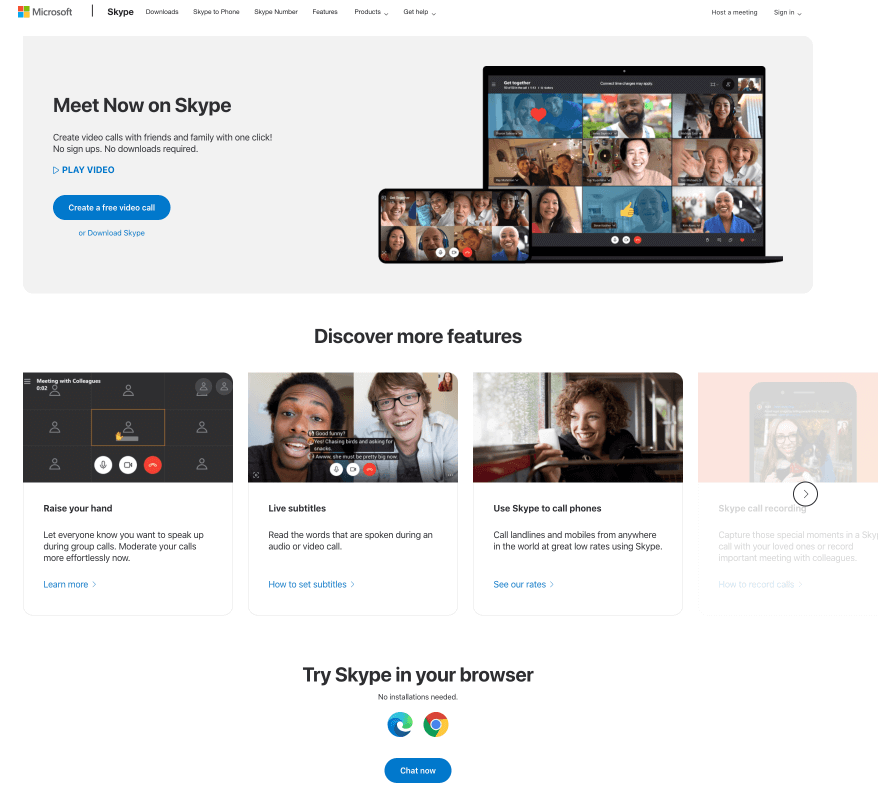 Top Features of Skype
Skype Pricing
Though most of the Skype features are free. There is a cost involved if you wish to make a call from Skype to a phone. The price varies depending on the location.