Skimlinks is a popular advertising network that is similar to Google AdSense or if you are looking for alternatives to Viglink, then you can use Skimlinks.
Skimlinks and Viglink work in the same fashion. In short, Skimlink will convert the outbound links which are available in your blog into affiliate link.
It will work behind the scene to make sure that you don't miss any revenue opportunity for your business. Over 60k publishers are already using Skimlinks to monetize website content.
Skimlinks is easier to get started than most of the other adverting networks, you can simply signup and start making money. You will earn money every time when a sale occurs.
Please note that Skimlinks does not pay you for the clicks but the affiliate sales. You have a huge potential to earn through it.
If you are looking for similar platforms like Skimlinks, we have listed the top Skimlinks alternatives in this article.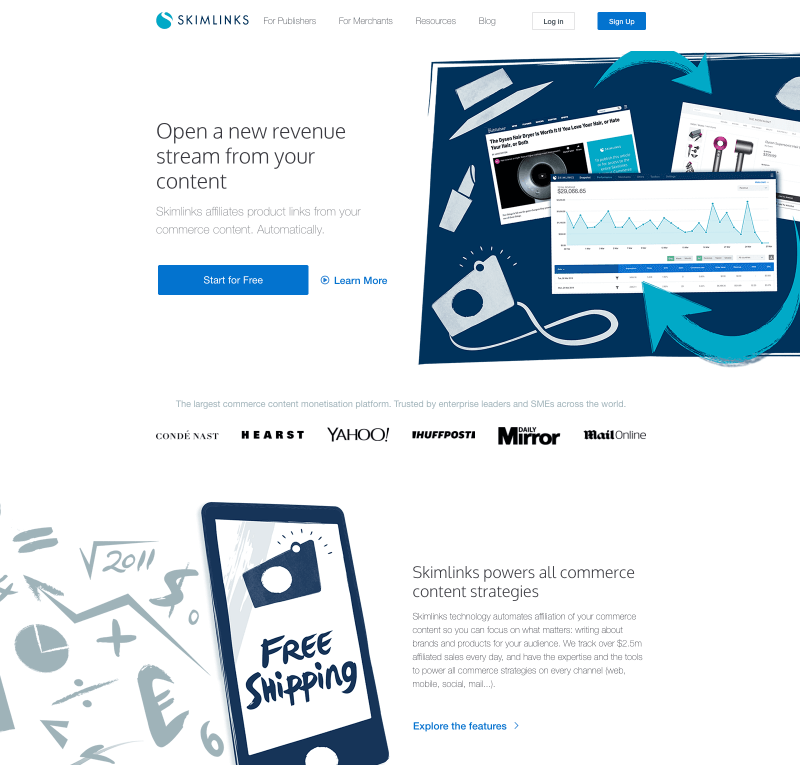 Top Features of Skimlinks