If your website is particularly focused on meeting the requirements of the female audience and the vast majority of the traffic that you are getting is female, then you can use SHE Media to earn money.
SHE Media is created by the women and for the women.
The ads provided by SHE media have fast load time, which makes it very user-friendly.
If you host the videos in the player provided by SHE Media, they will monetize the video for you. In fact, SHE Media also pays you or working with top brands.
The SHE Media dashboard provides you with all the details of the ad performance, which you can view with just a glance.
In addition to that, you also get discounts and sometimes, free tickets to attend the BlogHer conference, which can be very helpful to take your brand to the next level.
It should be further noted that SHE Media is a certified publishing partner of Google.
The minimum requirements for getting the SHE Media approval include:
No details about the minimum payout and payment methods have been provided on the official website of SHE Media. We will update the information as soon as it is available on the official website.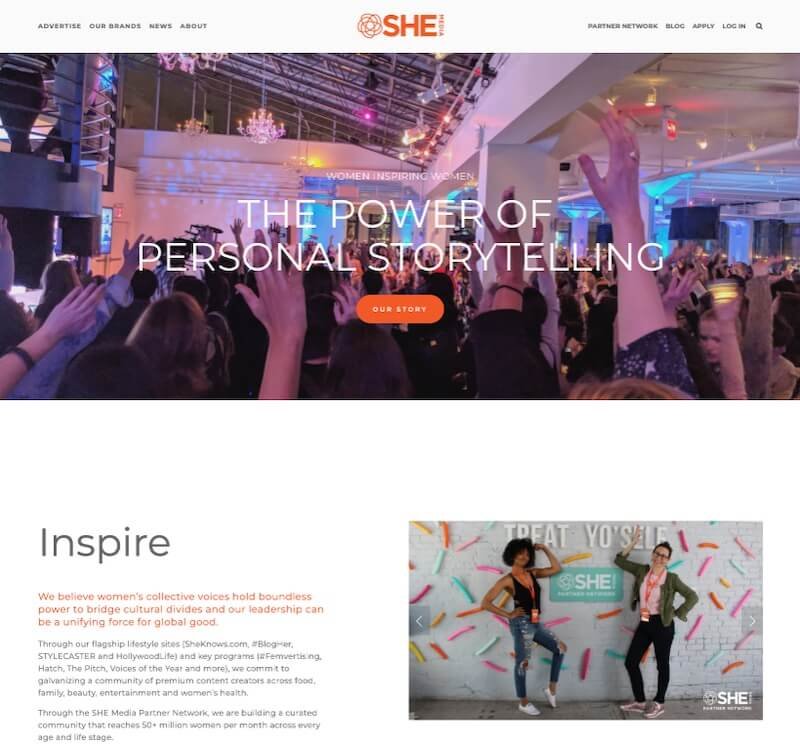 While SHE Media is an amazing platform for the publishers, we have listed the top alternatives to SHE Media