Sendible is one of the leading social media tools that you can use to collaborate with your team and create custom posts for each social media profile that you connect.
If social media is a big source of your traffic and revenue, Sendible has the potential and toolset to increase it further. You can connect your profile from all the leading social media platforms like Facebook, Twitter, LinkedIn, Pinterest, Instagram, and start sharing your content.
Sendible can save a lot of your time that you spend across different social media accounts on a daily basis by helping you manage all the profiles from a single dashboard.
You can create perfectly optimized content for your social accounts and schedule them in advance so that you have plenty of time to focus on your core business.
Sendible will give you detailed statistics around your social media activities so that you can make informed decision and create the kind of content that works the best.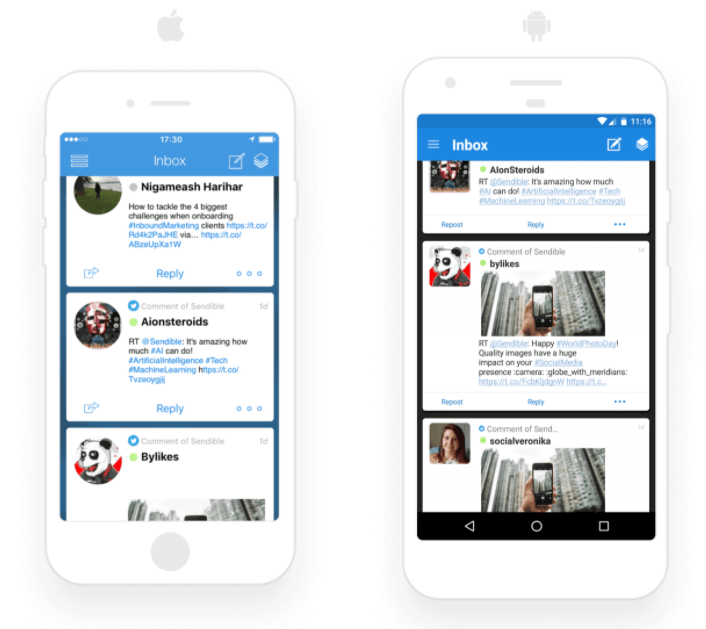 Top Features of Sendible
Sendible Pricing
Sendible offers you a number of pricing plans to choose from, and depending on number of users and features you can select the plan that is perfect for your business.