PicMonkey is a free online photo editor that offers many features like collages, stickers, and filters.
The one-click auto-fix makes the editing process so much easier than ever before without any cost involved at all. It's worth considering if you're looking to replace Photoshop in your workflow but don't want anything expensive either because PicMonkey has got that covered already.
There are hundreds of templates on PicMonkey that you can use to create your design and then edit it as much or trim as needed. You'll find that there are plenty of fonts, backgrounds, and images available for free, which is excellent if you're on a budget.
One of the significant drawbacks of PicMonkey is that it doesn't have a lot of advanced features that you might need for more complicated editing tasks.
In this article, we will look at the best PicMonkey alternatives. However, before we look at the top tools like PicMonkey, let's have a look at the top PicMonkey features.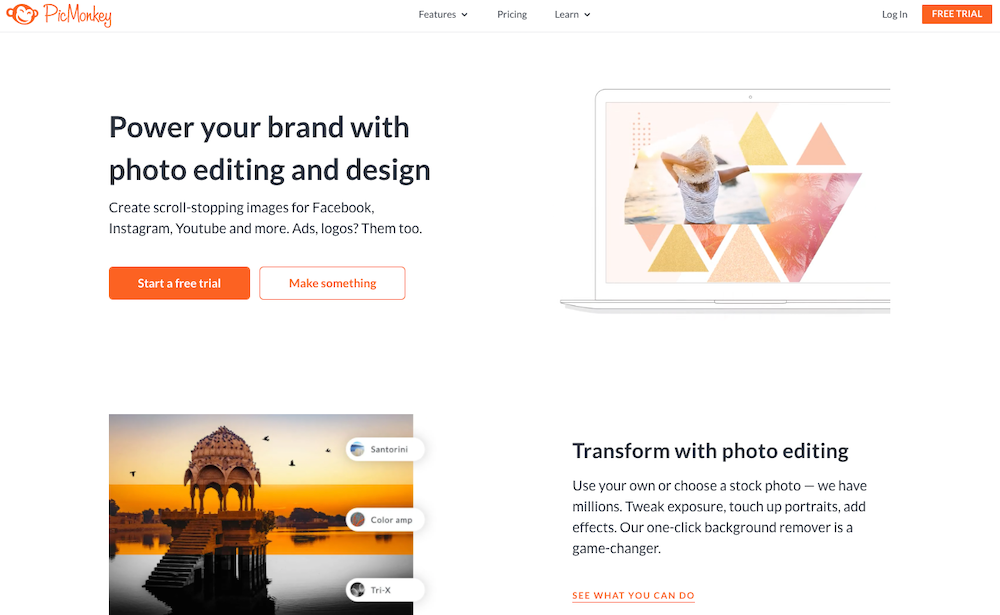 Best Features:
Pricing: While the Basic plan costs $7.99 per month, the Pro plan is available at $12.99 per month.