A very popular name in the SEO community, Moz has been around for years and offering comprehensive ESO tools and services.
You can particularly get Moz to work to analyze your competitors and to identify critical metrics surrounding how well your site works.
There are more than 40.7 trillion links in the Moz index currently. Over 500 million keyword suggestions in Keyword Explorer and more than 8 million SERPs analyzed daily.
So, you can expect the most accurate starts for your site and your competitors site while analyzing the data.
They also have a very active blog and a forum section, if you are new to SEO and digital marketing you can follow their blog to learn the basics as well as advanced SEO tips.
Moz is also known for the Domain Authority metric which is one of the most popular and widely accepted website metrics to understand the quality of a site.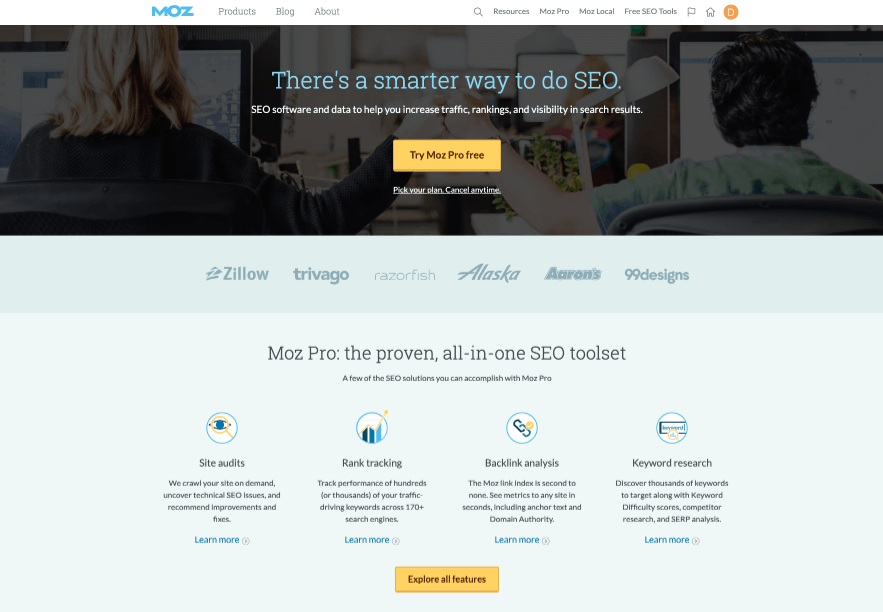 Top Features of Moz
If you like to know about the best Moz alternatives, we have listed the best tools like Moz that you can use for SEO and marketing analysis.