Media.Net is a leading advertising platform that you can use to monetize your content. The contextual ads placed by Media.Net are highly relevant and can be a great source of revenue for your business.
If you want to replace Google AdSense in terms of ad types, then you can consider using Media.net. Also, many users look for Media.net alternatives, so we have listed the top Media.net alternatives in this article.
Media.net is a contextual ad network that is run by Bing and Yahoo. You can get satisfactory returns by using it as it promotes high-paying ads.
This advertising platform is used by the biggest brands on the internet to advertise and monetize content. So, it is a trust worthy and well known platform.
Media.net offers a variety of different ad types to choose from. You can go for Contextual Ads, Display ads or even Native Ads depending on your requirement and content type.
If you a quality blog, you will have no trouble getting its approval.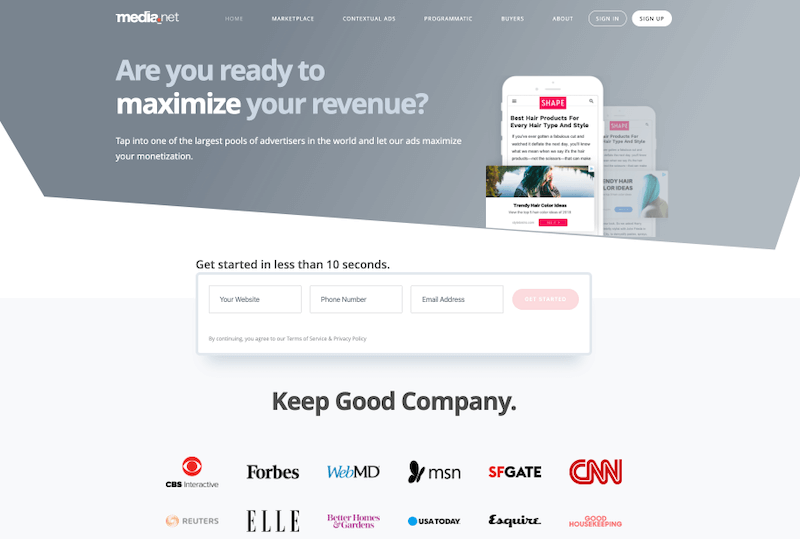 Top Features of Media.net