Infolinks is a global advertising platform which is used by both advertisers and the publishers.
Firstly, with Infolinks, you can add an advertisement on your website without disturbing its look. Within a minute, you can integrate your Infolinks account with the publisher's site.
Secondly, ad units provided by Infolinks are totally customizable.
Thirdly, Infolinks is very user-friendly. Moreover, anyone can apply for their monetization program. No matter how big or small your website is, you can use Infolinks to earn money through it.
The intent targeting advertising option makes it highly converting. The system will show ads that is relevant to the content in your page and make sure that your takes action.
In this article, we have listed the best Infolinks alternatives that you can use to monetize your content.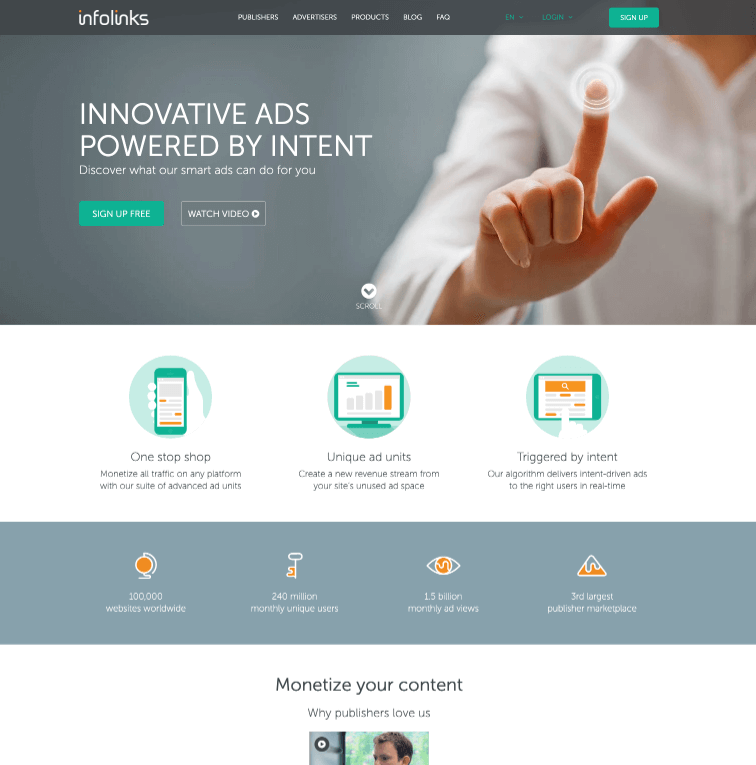 Top Features of Infolinks