Used by millions of users, Freelancer is one of the biggest platforms to find the right kind of talent for your projects. You will have the option to select the right talent from a large number of available options.
Freelancer is one of the oldest platforms in this business and served some of the biggest businesses to find the work pool for their projects. And millions of freelancers to find work.
The intuitive design of the site makes it simple for teh project owners to find the right kind of talent. The projects are nicely categorized to over 1800 different categories, so you can be very specific while looking for a freelancer to work on your project.
Once you have your project plan, you can find talent who has the expertise to get it done within your budget.
You can particularly get access to people throughout the entire world, including those who are willing to take in payments in many forms.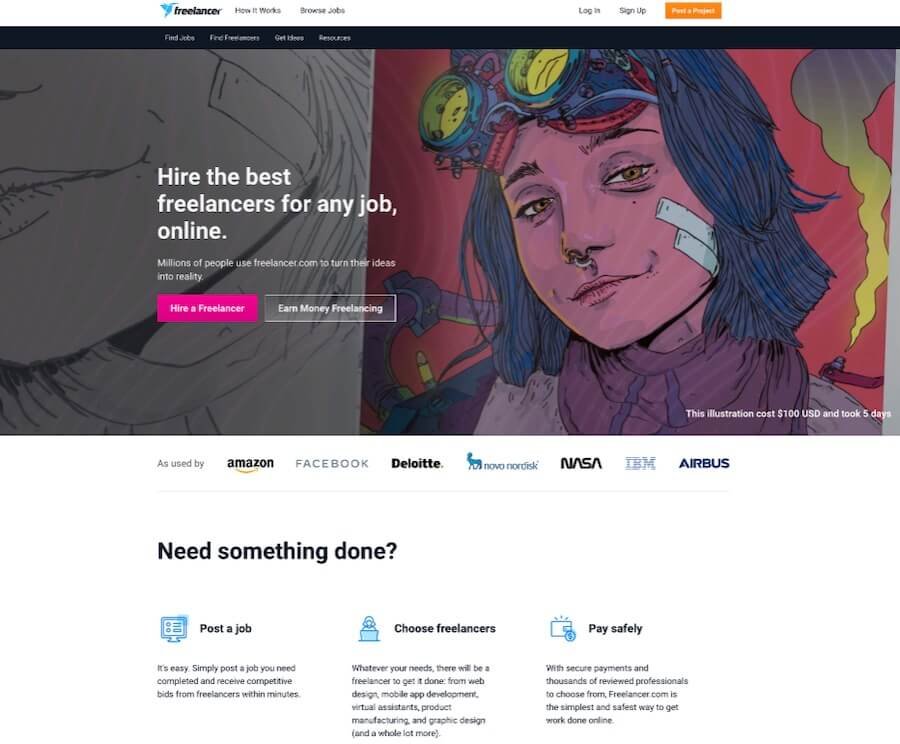 Top Features of Freelancer