Fiverr is a freelance micro-job marketplace where you can find a freelancer to do almost anything.
This works for both who are freelancers and those who want to hire the best freelancers for any digital task. Fiverr helps you to find customers or freelancers and can assist you with making the extra money that you deserve for all your work needs for managing tasks of all sorts.
Fiverr is good for any kind of social media marketing related tasks, logo designing, content writers and similar jobs.
As a business owner, you can go to Fiverr and make a search for the task that you wish to assign. For example, if you are looking for someone who can help you to create the logo for your business, just go to the site and make a search for a logo designer.
The site will show you multiple options with their set pricing. You can go through some of the top profiles and select the one that has good reviews and affordable.
If you are looking for the best Fiverr alternatives to have a competitive advantage in terms of quality and pricing, here are some of the best alternatives to find micro job freelancers.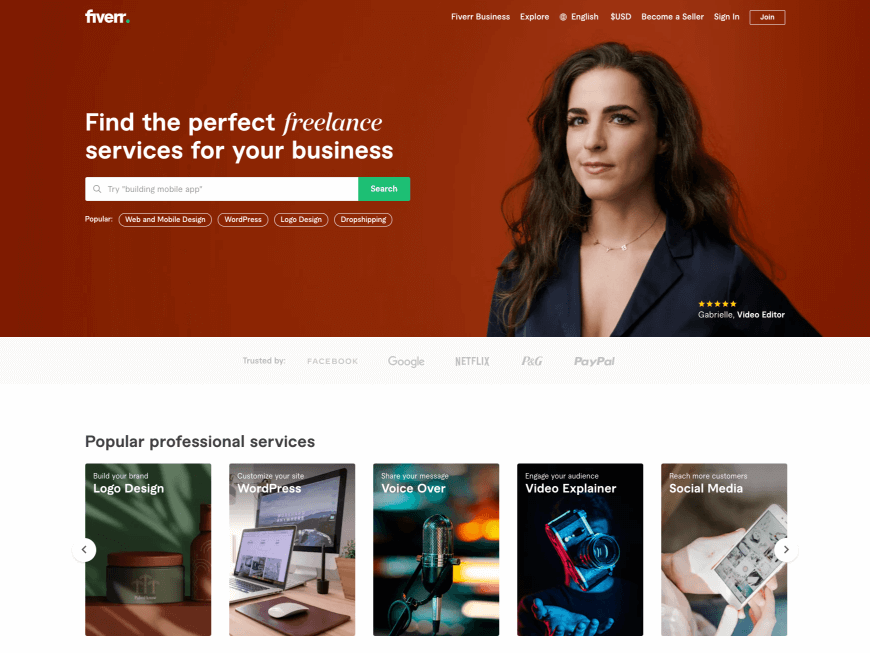 Top Features of Fiverr