Final Cut Pro X was introduced by Apple as an advanced movie editor that is much more detailed and thorough than what you would get from the iMovie app.
This standalone application is useful when you're trying to edit professional videos.
The video noise reduction feature makes it easier for you to handle your content.
Meanwhile, you can use the Motion and Compressor setups to produce unique export settings or to establish titles and other visual efforts.
These and other features on Final Cut Pro X operate on the same Metal architecture produced by Apple, thus providing an easier approach for handling work.
The arrangement utilized here helps you with keeping the content you're working with organized the right way while being sensible and quick for use.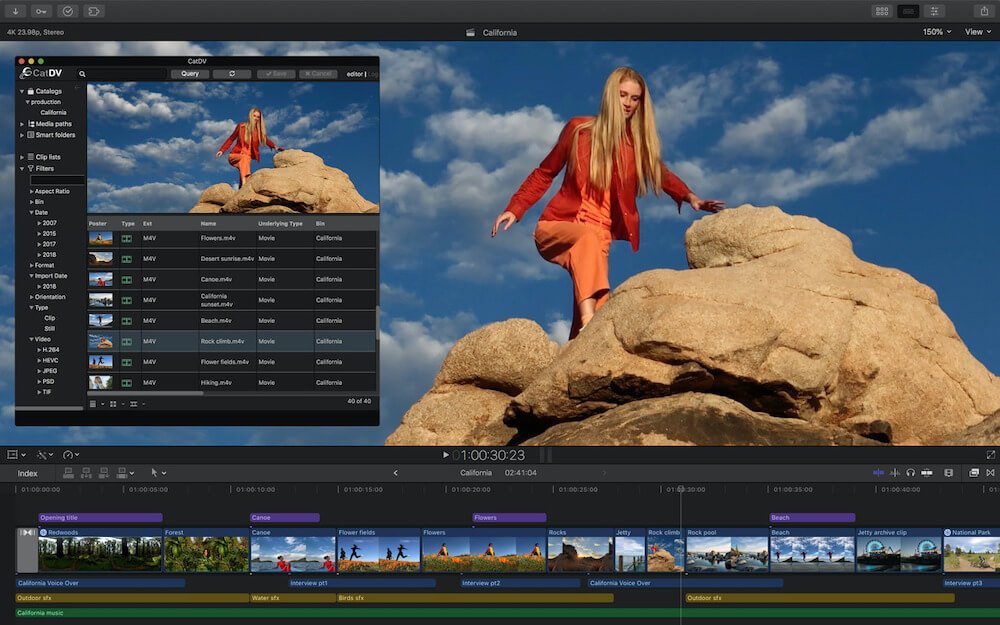 If you are looking for a Final Cut Pro X alternatives, we have listed some of the best free Final Cut Pro X alternatives as well as some low-cost software that you can use to edit your videos.