ClickUp is one of the most comprehensive project management and mind mapping software that can replace a number of regular apps that you use to manage your business regularly.
Over 100k business are already using ClickUp to manage their businesses, and you can take advantage of this amazing software as well.
ClickUp readily offers you all the important tools and features that you will need to manage your business. From features like process management, task management, team collaboration to detailed reporting, ClickUp takes care of everything for your project.
You can customize the dashboard as per the need of your project and integrate it with over 1000 different apps (this includes all the leading names in the industry) so that you can manage everything from a single dashboard.
If you are working on a project for your client, you can use ClickUp to collaborate with your team from any location in the world. You can create a mind map for your project, plan everything, and get started.
You can assign tasks to your team members, chat in real-time so that you can avoid to and fro emails. You can avoid delays in project delivery by effective planning and time tracking.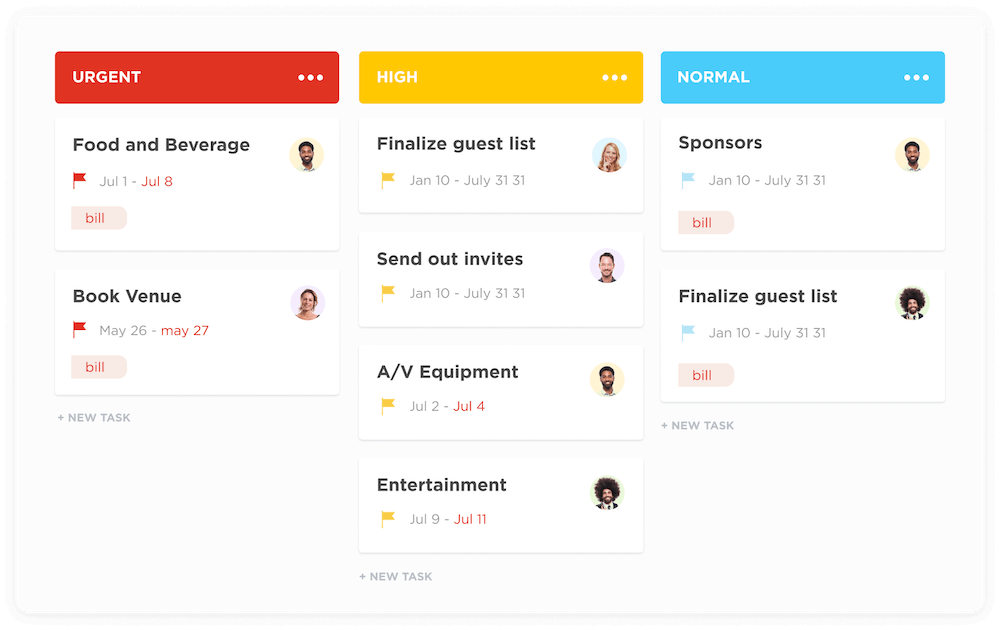 Top Features of ClickUp
ClickUp Pricing
ClickUp offers a free plan that comes with 100MB data storage option, unlimited tasks, unlimited members. So, you can get started with the free plan and upgrade to any of the paid plans as your business grow.