If you have a huge amount of traffic on your website, then BuySellAds is one of the best alternatives to Google AdSense & other advertising platforms listed in this article. Having said that, if your website has low traffic, you won't be able to utilize its services.
The minimum requirements for using BuySellAds are:
A 50,000 monthly page impression of your website.
The primary content of your website should be English.
The website should be regularly updated with 100% unique content.
In BuySellAds, 25% of your earnings go to their bank account, and you receive 75% of the earnings. This scenario is not dull, especially for the bloggers who have good traffic on their website.
While BuySellAds great option for publishers to make money, you can check this list of top alternatives to BuySellAds to find the most suitable option for your business.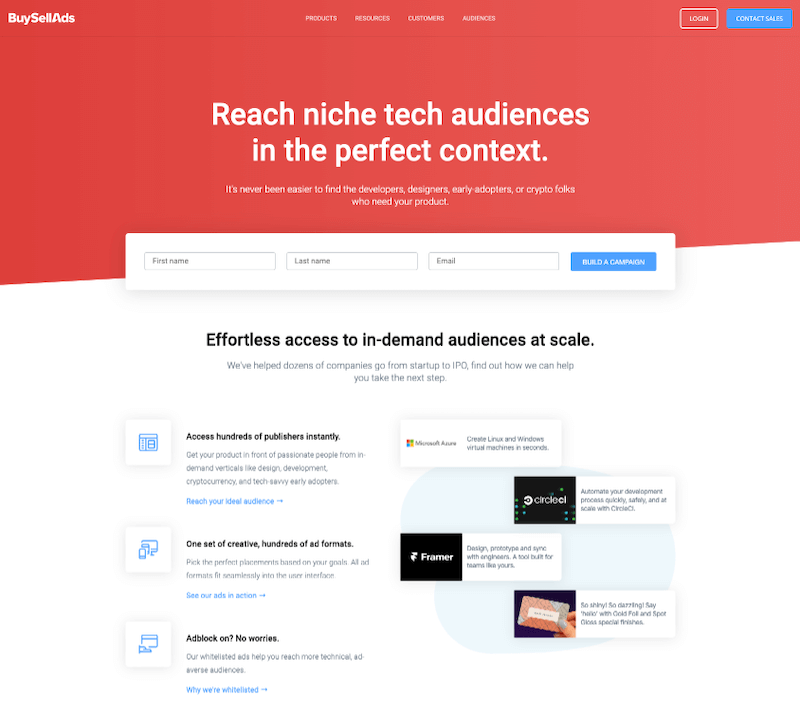 Top Features of BuySellAds