Bitrix24 is one of the leading CRM software that is used by thousands of business from across the world. You can use this platform to manage your business from one single platform.
You can improve and fine-tune your core processes using the Bitrix24 CRM. It will help you to improve the overall conversion rate for your business and automate marketing and customer service processes by using the platform.
Bitrix24 can be used as a complete sales process management tool that will take care of your leads. Optimize your sales process, pipeline management, repeat sales through high quality customer services.
Other than the CRM, Bitrix24 is a great project management and task management tool as well. You can collaborate with your team using the Bitrix24 platform from any location and plan your project.
Ready project templates will make the process easier for your business. You can optimize your project with time tracking, reminders, reporting, templates, task dependencies and more.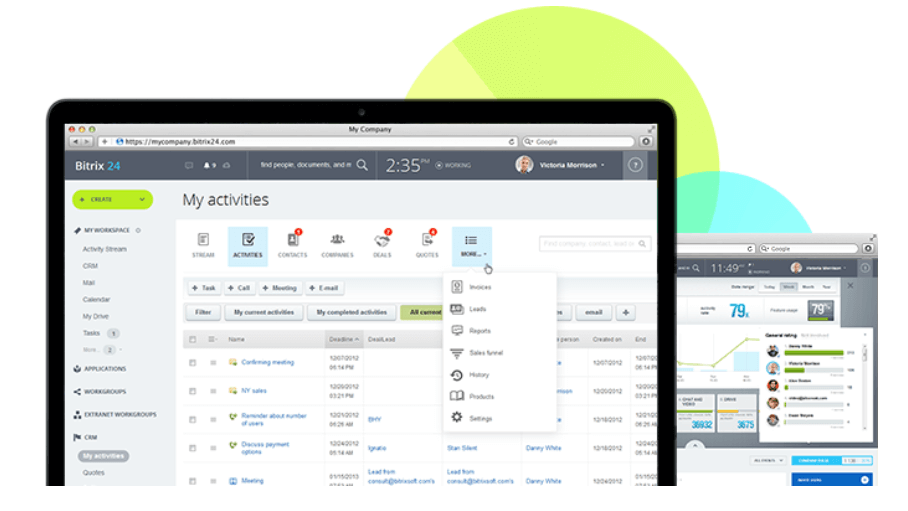 Top Features of Bitrix24
Bitrix24 Pricing
The free plan is a big advantage of Bitrix24. You can use this platform for unlimited users for your business at zero cost. It offers you 5 GB of data storage, CRM tools, Project Management tool,s and more.
If you need more resource, you can select from any of the paid plans.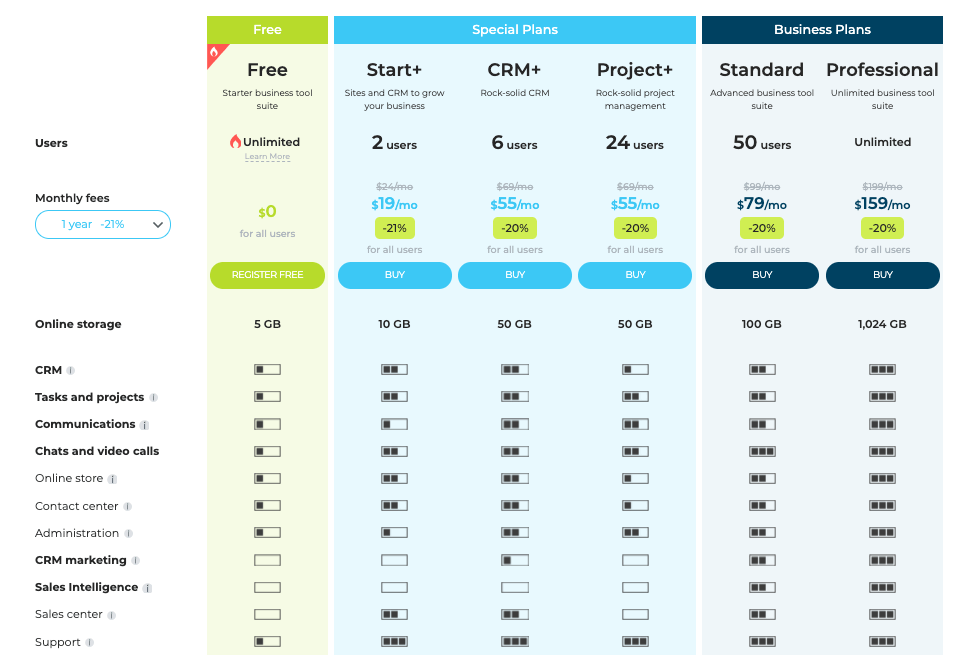 Please Note: You may see a different pricing depending on the offer available at this point of time.