Adsterra allows you to earn instant income. All you need to do is create an account, submit your website, place the code on your website, and get approved.
Adsterra provides users with one of the highest CPM rates. You can monetize all the impressions here.
If you are an advertiser, you will get access to some of the top businesses in the world to showcase your ad. Over 18K publishers are on board with Adsterra to help you grow your business.
Along with bloggers and webmasters, Adsterra is a great platform for the publishers with high social media influence. If you are drive traffic from the social media sites like Facebook, Instagram, Pinterest or any other platform, you can use Adsterra to make money.
The ad-formats which are available on Adsterra are both web and mobile-friendly.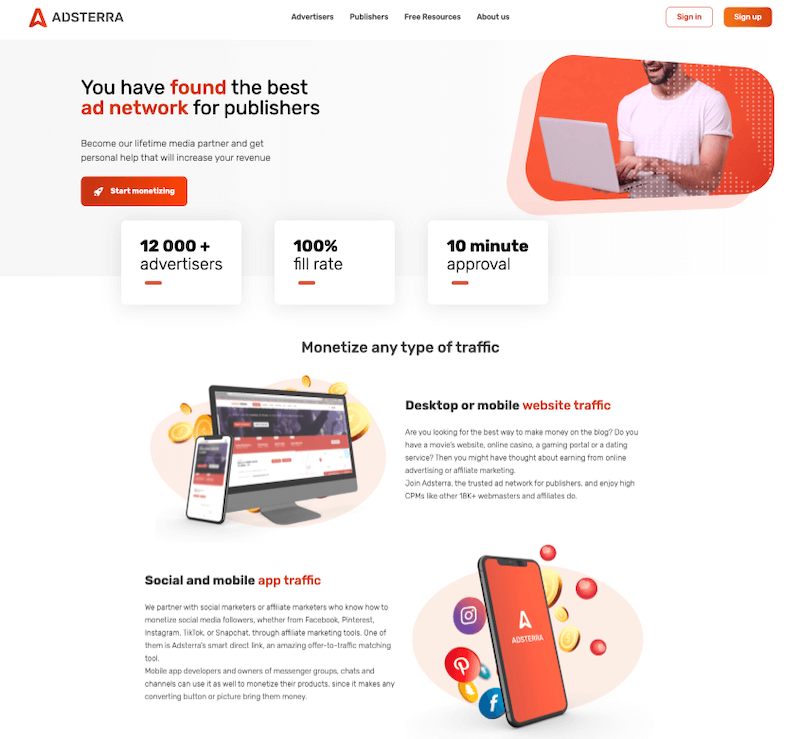 While Adsterra is a great platform for publishers and advertisers, there are a number of quality alternatives you can look at. We have listed the top Adsterra alternatives in this article.